GET REEL LURE PHOTO CONTEST
GET REEL LURE wants to see your catch!!!
Starting April '08, Get Reel Lure will start excepting photos of fish caught on Get Reel Lures. Each month, the photos will be judged and the monthly winner will receive a $25.00 Get Reel Lure Gift Certificate good towards any GRL Product or Service...that's potentially $300.00 worth of gear or re-riggings a year.
We want to see big fish, small fish, kids fishing, ladies fishing, tourney winning fish, fish in the water or fish at the docks. You must have the lure in the picture though...having it in the fish's mouth is even better. The fresher the fish...the better!
Send pics with a short report of who's in the pic, where fish was caught, time of fight, boat fishing on, etc with your mailing address and contact info to getreellure@hotmail.com . Put "GRL PHOTO CONTEST" in the Subject field. Send pics in .jpg or .gif format and no larger than 2MB.
Have fun with this!! Get out there and Catch 'em Up!!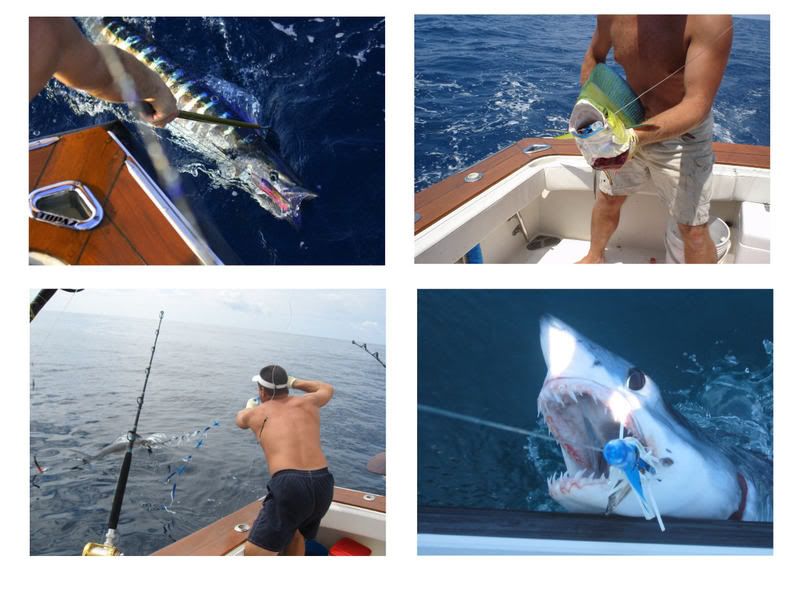 Rules:
Monthly contest will run from the 1st to the last day of the month. To qualify, the picture must be sent before 11:59pm on the last day of the month...if not, it will be considered for the following month. Pictures can only be submitted one time for consideration. Judging will be done via monthly polls on VBSF.net. The polls will start on the first day of the following month and will run through the 15th of each month. Winners will be determined then and notified via email and the $25.00 Gift Cert will be mailed out. All pics will become property of GRL(Get Reel Lure) and are subject to being used on the GRL Website, VBSF.net, or the Bluewater Classic website or used in electronic/traditional advertising for GRL, VBSF.net and/or the Bluewater Classic.