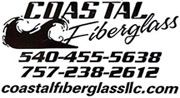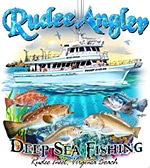 Privacy Policy
We are Virginia Beach Sport Fishing Forum, https://vbsf.ipbhost.com.
We are committed to protecting and respecting your privacy. To better protect your privacy we provide this notice explaining our online information practices and the choices you can make about the way your information is collected and used. To make this notice easy to find, we make it available in our footer and at every point where personally identifiable information may be requested. If you have questions about your personal information please contact webmaster@vbsf.net.
Log files are maintained and analysed of all requests for files on this website's web servers. Log files do not capture personal information but do capture the user's IP address, which is automatically recognised by our web servers.
Our Commitment to Children's Privacy
Protecting the privacy of the very young is especially important. For that reason, we never collect or maintain information at our website from those we actually know are under 13, and no part of our website is structured to attract anyone under 13.
What information we hold about you
The type of data that we collect and process includes:
Your name or username.
Your email address.
Your IP address.
Further data may be collected if you choose to share it, such as if you fill out fields on your profile.
We collect some or all of this information in the following cases:
You register as a member on this site.
You fill out our contact form.
You browse this site.
You fill out fields on your profile.
How your personal information is used
We may use your personal information in the following ways:
For the purposes of making you a registered member of our site, in order for you to contribute content to this site.
We may use your email address to inform you of activity on our site.
Your IP address is recorded when you perform certain actions on our site.
Your IP address is never publicly visible.
Other ways we may use your personal information.
In addition to notifying you of activity on our site which may be relevant to you, from time to time we may wish to communicate with all members any important information such as newsletters or announcements by email. You can opt-in to or opt-out of such emails in your profile.
We may collect non-personally identifiable information about you in the course of your interaction with our site.
This information may include technical information about the browser or type of device you're using. This information will be used purely for the purposes of analytics and tracking the number of visitors to our site.
Keeping your data secure
We are committed to ensuring that any information you provide to us is secure. In order to prevent unauthorized access or disclosure, we have put in place suitable measures and procedures to safeguard and secure the information that we collect.
Cookie policy
This website does not store any information that would, on its own, allow us to identify individual users of this service without their permission. Any cookies that may be used by this website are used either solely on a per session basis or to maintain user preferences.
Rights
You have a right to access the personal data we hold about you or obtain a copy of it. To do so please contact us. If you believe that the information we hold for you is incomplete or inaccurate, you may contact us to ask us to complete or correct that information.
You also have the right to request the erasure of your personal data. Please contact us if you would like us to remove your personal data.
"Do Not Track" Signals under the California Online Protection Act (CalOPPA)
We do not support Do Not Track ("DNT"). Do Not Track is a preference you can set in your web browser to inform websites that you do not want to be tracked. You can enable or disable Do Not Track by visiting the Preferences or Settings page of your web browser
Acceptance of this policy
Continued use of our site signifies your acceptance of this policy. If you do not accept the policy then please do not use this site. When registering we will further request your explicit acceptance of the privacy policy.
Changes to this policy
We may make changes to this policy at any time. You may be asked to review and re-accept the information in this policy if it changes in the future.
Our forum software and hosting is provided by Invision Community, PO Box 2365, Forest, Va 24551. 
Disclaimer
The charter boat businesses linked to this site are responsible for showing you, their client, proof of United States Coast Guard-certification. This certification verification is the responsibility of you, and your charter Captain. VBSF.net is not liable for any discrepancies. Links from VBSF are sponsor links only.
WHAT ABOUT OTHER WEBSITES LINKED TO OUR WEBSITE?
From time to time you may notice links from outside companies advertised on our website. We take measures to select product or service providers that are responsible and afford privacy protections to their customers. However, we cannot make any representations about the practices and policies of these companies.
Our website may contains links to other websites. Often links to other websites are provided solely as pointers to information on topics that may be useful to the users of our website. VBSF is not responsible for the privacy practices employed by websites linked to or from our website, nor the information or content contained therein. We encourage our users to be aware when they leave our site and to read the privacy statements of each and every website that collects personally identifiable information. This privacy statement applies solely to information collected by VBSF's website.
Controller Name and Address: 
Virginia Beach Sport Fishing Forum, VBSF / Long Bay Pointe Bait & Tackle / Long Bay Pointe Marina, 2109 W Great Neck Rd, Virginia Beach, Virginia, 23451
Third Parties
Spam Defense
The IPS Spam Defense Service passes the email address and IP address of the registering member to the service to determine the likelihood a registering account is a spam source.
Invisible reCAPTCHA
This site uses a CAPTCHA to ensure humans are performing certain actions. The CAPTCHA provider may set a session cookie and get information about your internet browser and device accessing this website.