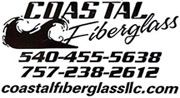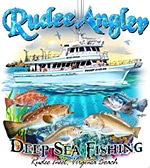 Content Count

279

Joined

Last visited

Days Won

1
Community Reputation
1
Neutral
A trial was held on Monday April 13, 2015 http://hamptonroads.com/2015/02/charges-filed-against-2-people-poaching-case Results so far From another forum Trout Trial in Chesapeake Only one individual had a trial date this afternoon. Mr. Lin entered a guilty plea in conjunction with a Plea Agreement with the Commonwealth's Attorney. The court accepted his guilty plea for eight misdemeanor charges. He received 24 months jail time (suspended based on good behavior over a four year period), he was to perform 100 hours of community service with three service organizations, a $3,000 fine payable within six months, pay for all the court costs for each offense within six months, and voluntarily forfeited his Virginia fishing privileges/rights for four years. This is one of the stiffest sentences I've seen for a first offender. Many THANKS to the Commonwealth Attorney and the Virginia Marine Police for doing a great job with this case. Mr. Chen had his arraignment today for eight charges. He was offered additional time to secure an Attorney on his own or apply for court-appointed representation. He has another arraignment scheduled for 0830 May 6th at which time they'll schedule a trial date. The charges although sounding similar between the two they differ for Mr. Chen. Mr. Chen faces a Class 1 Misdemeanor (2nd Offense) which carries the possibility of additional jail time. That's why he was arraigned today and not on trial.

How can you get on the base? What kind of IDs do you need?

Intresting piece of information where did you find this?

Nice catch Andrew. Where you fishing in the katak or a boat? What color is that lure? Looks black to me.

Try some topwater like the Mirrolure Top Dogs and Rapala Skitter Walks the SSW size and some subsurface lures like the Mirrolure Catch 2000 series or the onee by Rapala cant remember the name and model No.

Check out Andrew K he has a nice blog on surf fishing and the equiptment to use.

I would start out using a 6ft net this will catch all the bait fish you need (finger mullet and bunker. I would ge one with a 3/8" mesh.