You can support VBSF.net by becoming a GOLD SUPPORTER Today!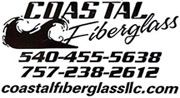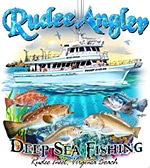 Content count

441

Joined

Last visited
Community Reputation
0
Neutral
Amberjack and crevalle can be caught around the Chesapeake light tower in September and October. It's about 12 NM off the beach

I'd try the TKAA site. There's a lot of kayaking info there. Good luck.

I still have my made in the USA xtra tuffs but have had some friends buy some of the newer ones without incident. Last year I bought two pairs for my parents. They haven't had any problems. When mine wear out, I'll be buying another pair.

If your impeller is worn out the temp will get too high and it may restrict your rpms. Would think there woul be an alarm but I don't have that motor

Happy new year. Water is cold and would probably be a waste of time.

Any alarms? Is the ball hard when it loses rpms?

Switch out the mojo for a parachute. I am by no means an expert but have caught a few and usually just run a spread of parachutes.

That is a serous stud head. Congrats to the angler

The water was 58.5 last week and critters were thick on the bayside. We caught 5 eaters on the ocean side.

Most of the trout that I have tagged in lynhaven inlet leave in the fall and head to rudee inlet where they hang for a bit before heading south towards the banks and beyond. That is the pattern that I have seen for your nc fish from years of tagging info.

"i have never targeted sheep here" - and i am telling you about sheepshead....not good i caught my first sheepshead 25 years ago. you are better off eating your lunch at slack tide. take this from someone who knows. if you want good general information to help you out, im sure someone will chime in. most of the old salts who target these fish regularly will be tight lipped because we have one of the best head fisheries anywhere and the fish can be easily caught.

max king, depends on the water temps. december/january.