You can support VBSF.net by becoming a GOLD SUPPORTER Today!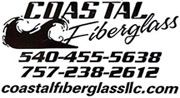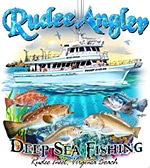 Content Count

189

Joined

Last visited
Everything posted by Captain Crispy
Trolled Cape Henry yesterday for a few hours with sliver clarkspoons, gold clarkspoons, planers, trolling weights, but no joy. I varied the speed from 6-9, and nothing but bluefish. Never got skunked like that in late July, so it MUST be the fish, right ???

Looks like a shark lure !

I have heard of a few red hake caught around Va Beach, but not this late in the year. I was dragging squid strips along the bottom a few hundred yards from the Lynnhaven pier today, managed to catch not one but 2 red hake. No flounder, just red hake and skates.

That is my plan, too. Should be out around the Tower around 8.30-9.00 PM.

I am going to do myself a favor and take a kid fishing Saturday, and I am looking for some fresh bunker and/or mullet. Anyone know who will have it friday evening or early Staurday morning in Va Beach ? Going out with my brother, a long-time friend, and his son, who has never been saltwater fishing. Plan on taking him out to the islands for some basic bottom fishing to make sure he gets some pullage. Then I am going to chum up some bluefish or sharks so he can see something with teeth. I will be on 68. [Google "Franc White" if you don't get it.]

George beat me to it ! I had a couple of Hellbenders when I was a kid, back in the 1970's.

If you are looking for a non-trailer boat: 28 Carolina Classic; 29 or 32 Blackfin; 29 Phoenix; 31 Bertram; and any Ocean Master under 32'. If you are looking for a trailer boat: Albemarle 24, 26, or 27; CC 25; SeaVee, Regulator, Contender, etc etc etc. If you want to take it offshore and still trailer it, check out a few cats. All depends on the coin and how many you want to drop.

I have been thinking of starting a shark fishing tournament in Va Beach for years, but things always seemed to pop up to stop me. This year I want to give it a shot. First, I would like to gauge the interest in it before I start spending money. I figure that if I am lucky, maybe half of the folks who say they will do it will actually do it. Here is what I envision: Catch and release only, which means there will be an honor system; however as my favorite President used to say, "Trust, but verify." Disposable digital cameras will be issued to participants, and they will have to submit photos for verification of species and fork length. Judging station at Rudee and Lynnhaven. I keep my Bertram at Marina Shores, so since I likely will not be able to fish the tournament [some might think it unfair if a judge is also a participant;go figure], the Lynnhaven judging station may be at the transom of my boat. Open to surf, boat, kayak, pier, jetski, and hang glider fisherman. If you hook it, land it, photo it, and release it, it is eligible. Participants must be covered by a valid Virginia saltwater fishing license, plus HMS license. Haven't decided on the cost yet; wouldn't charge Jet Ski Brian the same amount as a boat full of guys. May have 3 separate divisions, if there is enoughh interest. 1 for kayak/jetski angler; one for pier/surf anglers; and 1 for boat anglers. I expect that he entry fee would be at least $50 per person and $100 per boat at minimum. Calcuttas aren't even on my radar yet. Would like some comment on the entry fee, but keep in mind that the fee will pay for cost in creating/administering the tournament, such as a disposable digital camera for each boat or individual participant, insurance, compliance with any state/federal licensing/registration requirements. Whatever is left goes to prizes... A fishing tournament without prizes is like a bar without beer...just a bunch of smelly guys telling lies. Obviously, the entry fees will have to cover the costs of the tournament before prizes can be issued, and I do not know what the costs will be yet. HOWEVER, I am going to step out on a limb and guarantee minimum prize money even if I have to use my own money- 1st gets $300; 2nd gets $200; and 3d gets $100. Invite your friends and neighbors, because i don't want to use my own money when I can use yours. Date and time- should be somewhere from mid-July to late August. I know there are a couple other big tournaments then for tuna, billfish, and of course, the Bluewater Classic, but July-August is prime time for sharks. I am thinking issuing cameras on Friday at 1600 [4 PM] and ending the tournament at 1200 on Sunday. Winners and prizes at 1300 Sunday. Sponsors- none, but I am open to suggestions. So, who wants to do it, what suggestions do you have ?? VBST2012@yahoo.com

Captain Crispy replied to Captain Crispy's topic in General Chat

Don't think the City of Virginia Beach has much to say about it, as long as no one violates their ordinance: Sec. 6-31. Shark fishing prohibited. (a) No person shall: (1) Place in the marginal adjacent ocean or bay within five hundred (500) yards of the mean low water line any chum, blood or free floating bait for the purpose of attracting sharks, or (2) Fish for sharks within the city limits and the marginal adjacent waters within five hundred (500) yards of the mean low water line. These prohibitions shall include fishing or chumming from any beach, structure, jetty or boat, utilizing tackle, bait or chum intended for or commonly used to catch or attract sharks. 14 ( Any person who shall violate any provision of this section shall be guilty of a Class 3 misdemeanor. (Ord. No. 1720, 7-13-87; Ord. No. 1745, 10-26-87; Ord. No. 2729, 11-26-02) No shark fishing from the Lynnhaven, Va Beach, and Little Island piers, or from the beaches within city limits.

It isn't just about the weight. It s also about the quality of the meat and market conditions. Still, that fish would be worth alot.

I moved the post to the Supporter forum.

I have the original 1987 454 Mercruiser engines w/ Velvet Drive transmissions on my Bertram. I ran them fron northern New Jersey to Va Beach last month without a problem, but I would like to find a local marine mechanic who can take a look at them. The mech would need to be familiar with an ancient device called a carburetor, which I am told early cavemen used to mix gasoline and air. I do not have any known problems, I just want a professional evaluation while I am saving up for the repower.

I have seen some folks out there in jon boats and bass boats too. Some foolish folks who were lucky to make it back. Very bad choice.

Still have the chair for sale. I am in Va Beach almost every weekend if anyone wants to see it.

Left Manasquan Inlet with my recently purchased Bertram [soon to be christened "ORCA II"] yesterday morning at 10:19 AM, passed under the Lesner Bridge at 12:55 AM this morning. Uneventful trip EXCEPT my VBSF.com hat blew off somewhere near Chincoteague. The last 4 hours was in the dark at 8-12 knots without radar, just a compass, paper chart, and HDS-8. THAT was fun... Now comes the fun part-cleaning, waxing painting, and fixing dozens of little things [between fishing trips !].

Bought a 33' Bertram in New Jersey in April, partly because of the quote I received to truck it down here. After removing the top and the outriggers so it could be trucked, I got jerked around 3 times by the shipper. By that time it was the middle of May so I decided to bring it down on its own bottom. Last Saturday, I finished doing the things I needed to do to it to cruise it down here- replace shaft packing, change caps/rotors/wires, replace starboard trim tab, and a few other things. Just got a call from the marina in New Jersey that they have painted the bottom, launched her, and re-installed the top and the outriggers. Looks like I am ready to go finally ! Going up there Sunday morning for a shakedown cruise in the ICW, adjust the shaft packing gland, install a new VHF [need to register MMSI number], and I will be in business to cruise it to VA Beach on July 2.

And that is why I love shark fishing !!! Great video; thanks for posting it.

Captain Crispy replied to Captain Crispy's topic in General Chat

Dolphin blood, cero mackerel blood, and bonita blood on that trip!

Last Friday, Puerto Aventuras, Mexico, after spending the morning on the WasabiLoco, a 32 Blackfin.

New to me, anyway ! Have a 33' Bertram Sportfish under contract. Survey next week, then shipping it down here the following week, if the survey goes OK. Then a week or two in the boat yard for paint, zincs and other maintenance. Should have it in the slip and ready to fish by the end of April. Just in time for me to go to Cancun for a week!

Survey was OK. Plenty of deficiencies noted, but most of them I knew about. Not too bad for a 24 yr old boat-cutlass bearings, some crappy shade-tree wiring, bad water heater/hailer/remote spotlight,and a bilge that is way too dirty for me. Should have it down here in about 10 days and I can turn to !

Thanks all for the kind words. George, I think it will affect my wallet most of all, but it is well worth it. Most of my fishing will be anchored/drifting within 15 miles of shore, so I am hoping the fuel bill doesn't kill me. If I get the offshore trolling bug, all bets are off ! Here is one pic below. I will post a couple of "before" pics after the survey next week. Then I will post a couple of "after" pics when it goes into the water.