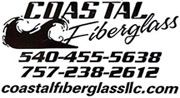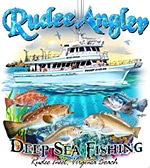 Content Count

80

Joined

Last visited
Community Reputation
-1
Poor
Who makes the Jig? Never seen one like that, kinda like the big eyes.

Thanks so much for the input, I have reserved my Bunker for pickup in the morning. Looking forward to a great day on the water hopfully a few Cobia will jump in the boat.

We skunked out also fished fishermans to smith with no results. One bite but never came tight. Some friends found them above wreck island managed a 44 & 35" stripper bit clams, and about 6 black drum 30 to 50lbs. Great day to be on the water first trip of the year looking forward to next weekend.

Does anyone have a place in Hampton where I can get my boat trailer inspected? Thanks in advance for your time.

I couldn't agree more. They all have there issues. I drove all the way to Cape Cod to purchase a Hydra Sports with twin FICTH's and during the test run the port dropped a cylinder with only 450hrs. Long story short I purchased the boat sold the one bad and good engine and re-powered with ETECS. The guy who bought the FICTH(s) put over 600 additional trouble free hrs (last I heard) on that one engine. The ETEC?s I purchased were issues from day one, but in Evinrude?s defense I personally believe my issue was the Evinrude dealers. I won?t mention any name but I tried them all and none could solve my mystery issue. I just don?t think they knew how to work on the ETEC. Evinrude tech support was great but they lacked the power to correct the dealers mis-diagnoses. Evinrude eventually sent there rep and all my issues were resolved. Unfortunately, I had to sell shortly after (go figure). Personally find a trusted mechanic first then pick your brand. There are 2:1 Yamaha/Mercury mechanics in the tidewater area to Evinrude. In South FL area where the in-laws are Evinrude dominates the market I seriously doubt I would have had the same experience if I lived down there. Which considering the temps lately might not be a bad idea.

Tony S, Thanks really appreciate it. My boat is actually sitting on a trailer inside the gates under the tree. I was worried about broken tree limps & such and my seat, center console & engine covers if they are still there and last but no least if there was any standing water inside of the boat their shouldn't be but you never know. You know for us out of townies we should get the list of members at the marinas and have a check system. I would be more willing to check anyone?s boat from the outside (I would not feel comfortable boarding someone?s boat with out them preset unless I know them very well) Now that Striper season is upon us I will be down more often but I usually try to make it once a month. If anyone from Bell Isle is interested let me know.

I called down there Friday afternoon to ask if they would peak inside of my boat and let me know if it was full of water or missing anything, but I never heard anything back. Any feed back would be greatly appreciated. Getting ready to jump on a plane for business for a week.

Does anyone know when they are going to start this? "HAMPTON ENGINEERING SERVICES, #08-0446, requests authorization to hydraulically dredge approximately 197,500 cubic yards of State-owned bottom material from an existing sand terrace off Factory Point in the Chesapeake Bay and use the beach quality sand as fill for the restoration of the previously existing beach and spit between the Grandview Nature Preserve and the existing island at Factory Point at the mouth of the Back River, mechanically dredge 8,870 cubic yards of State-owned bottom material from the Wallace Creek channel to achieve depths of minus seven ( -7) feet below mean low water, and mechanically maintenance dredge 16,305 cubic yards of State-owned bottom material from the main channel in the Back River and the Long Creek channel to achieve depths of minus seven (-7) feet below mean low water in the main channel and minus five (-5) feet below mean low water in the Long Creek channel in Hampton. "

Yea, I went through and inspected what I could see and didn't see anything. I'm going to give it one more go through before heading out again. Thanks for the input.

Well you gotta love it when things fix themselves. Reserve oil tank filled itself back up without doing anything. Ran it with out issue, thanks for all the input. Until next time????

Back from vacation and heading down Saturday to attempt a few of your suggestions. I let you know how it all goes.

You know when the alarm tripped for the 2nd time I pulled the cowling to snoop around and you are absolutely correct filling the reserve tank would very difficult with a gallon jug. Excellent tip!

Excellent information. I really appreciate this, I am heading out on vacation Saturday but will give these ideas a try when I return. I would rather troubleshoot this myself for the experience, again, much appreciation. I?ll follow up.