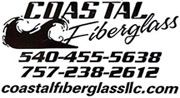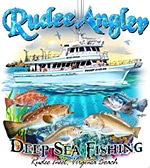 Content Count

802

Joined

Last visited

Days Won

4
Community Reputation
9
Neutral
Good job Bill.... Stripers were caught trolling off Ocean City this past weekend! Hopefully it will be great season!!!!!

Sweet!!!! You've put some meat in the box this year.

Good life at the Navy Bouys, we went 3 for 3 on Whites, 0 for 1 on wahoo and picked up a couple of Mahi. Then headed to the north canyon, never had a sniff. Good day on the water!!!! All black sea witch was the hot bait in the AM.

Awesome!!!!! Sounds like a new trip to add to the bucket list.

Heck yeah!!!! The joys of striper season. Can't wait.... Just not the same without Fatbeard singing on the radio!!!!!!

Capt Segalls charts has a loran overlay..... You can put in cordinates in your gps using degrees, min and sec. As seb said you can set up your gps for loran. All of your stored way points will be converted to loran. Also there is Y an Z setting for the VB/Outer banks area, I can't remember what these settings are...... Hope this helps... here are the gps cordinates for 400 line out of VB N 36 51 47 W 74 39 07

Nice work Erick and crew!!!!! Way to load up the boat.

Nice job Buddy!!!!! That's alot of gaffers....

A day to remeber for sure..... At one point we had 6 of the 9 rods go down with TUNA. Erick thanks again! Phil

Same knot as the Cat's Paw. Learned something new cat's paw and offshore swivel knot are the same knot! http://www.leadertec.com/tipsandtechniques/fishing_knots/knots_catspaw.html

If your coming off your braid with bimini, then I would use a cats paw to tie on your swivel..... If your using an inline swivel to join braid to mono, I would use a sebile knot to make this connection. Your wind on leader will get caught in your roller guides if the fish makes a run after seeing the boat.