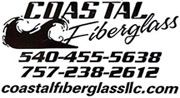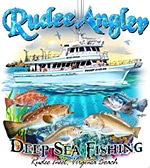 Content Count

480

Joined

Last visited
Everything posted by Scallywag
Thanks Fellas, I spent the day working on the shed and wore Max out with about 3 hrs of frisbee fetch. He'll be 4 in May and still has about a 4' vertical. Nothing like spending the day with my best friend.

I'm sure it raises fish but at that price you better have a SEWS installed on it. Shark Early Warning System. I have one on my a$$ when I'm diving. Works good so far

Well......I can't make it. It's Sandy's B-Day and when I asked her if she wanted to go to dinner at 15th Street Raw Bar & Grill she said " Isn't that where your fishin' buddies have been having the Meet-N-Greets?" I said "Yea Baby and they all want to sing you the Birthday Song!" Well..........She didn't seem too interested in that idea. See ya'll at the March MNG.

Awesome Don, Your Dad and Family are permanantly in our prayers

No kidding. I, for one, don't really pay any attention to the whiners. It's not worth the energy. Some people have to complain though.

No kidding Steady, Come on Cobalt Blue!

Ouch, What a beatdown today. I had full confidence in my boys. lets start the sh!t talking.

nope.....gonna roll it into the "Official 2008 Steelers Thread"

I just checked southport's website and they have updated the HP ratings on all 28' models to 700 HP.

T T T T Tuna!!!! It's ON !!!!!!!!

Hard to believe they blew it after coming back from an 18 point deficit. I was stoked in the 4th and then kablamm. We had a lot of fun on this thread and I hate that the season has ended for us but I'm gonna keep posting throughout the playoffs to comment on other teams play.

All that trash talk with no result. I wish the turds would've made it so we could've beaten them a 3rd time.. GO STEELERS!!

Steelers In.........Turds OUT

Thanks go to the Bengals for being on their game. And to Anderson for throwing 4 picks.

Curse Broken! GO STEELERS!! Keep the hat Jeff ...........I got a new one

I can't believe he's gone

Next they defend their undefeated season. Go Fins.

Congrats Jeff, your boys are playin' good ball. We'll see ya in the post season.

I can get 40 good ones out.

I agree Billy. I hope Troy will be back in by the playoffs. He could have covered Randy Moss and Wenkel.

The Boys beat themselves today. Definitely didn't adapt to the NE play.

No Kidding, The Steelers had a hand in their own beatdown.