You can support VBSF.net by becoming a GOLD SUPPORTER Today!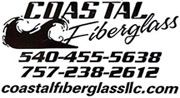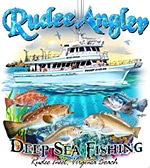 Content Count

49

Joined

Last visited

Days Won

2
Community Reputation
3
Neutral
Yeah, its really too bad... Especially since the hot ditch and surrounding areas are the only place in the E. River to find trout. (Note the sarcasm). Yes it is the easiest place for anyone whose looked online about how to trout fish to catch them, but to me sitting in a 300'x300' cove with 18 bobbers around you or casting into a 40' wide ditch with hot water coming out of it is not really trout fishing!

Heading home Friday-Tuesday for fall break from UVa, and all I want to do is fish day and night for the whole long weekend. I have a 21ft whaler, and am hoping to fish ER out to MMBT and HRBT. Whats everyone doing out there now? Hoping to target trout and stripers. Any advice on what time of day people are catching either or how the night fishing is going? Should be a nice weekend, see you out there.

My cousin Billy and I left P-Town (the motherland) around 7am planning to head to the Baltimore channel buoys and eventually the third island. On a whim we stopped by buoy 5 of the York River channel. There was a respectable cobia swimming the buoy that took a topwater as soon as we could get it rigged up. After a 20-30 minute battle on 20# test with a 50# leader we boated the fish. Ran over to Bay Creek because we didn't have much ice in the box. Fish ended up going 42 inches and 30#, not bad for the first cobia on my boat. Forgot the pacifier stick on the dock so we had to beat the thing in the head with a lacrosse shaft that we have rigged as a makeshift tailer. Saw three more cobia swimming on a Baltimore channel buoy that wouldn't eat, and one nice looking jack on a buoy that dove each time we came close. Looking forward to getting out again soon, seems as though they are thick out there.

Check out the buoys from the third and fourth all the way up to Cape Charles as well as the York River buoys, we saw five today and landed one. All of them took good looks at with one eating a top water surface walker (Mirro Lure). All you have to do is dangle it in front of their nose and flick it a few times and you should hook up pretty easily. Tons of fun to see these things eat and take off.

I realize! I think we are going again on Thursday already, assuming the weather holds. After replaying the situation in my mind about 100 times yesterday and today we will be ready!

Had a great weekend camping in Cherrystone on the Eastern Shore. Run over on friday and back today were great. Caught only one dog fish drifting 36A, Cherrystone Reef, and the Cell. For fun looked at a few buoys on the way home. Got to Baltimore Channel buoy 37 and saw a nice cobia. The fish looked to be around 40 pounds, over 40 inches. Fish inhaled my Top Dog mirrolure. Fought the fish for about half an hour, two missed gaff shots. Unfortunately lost the fish on its third big run, as I was using 15 pound test. I have never boated a cobia before, so I am anxious to get back out there and try it again. Looked at 4 or 5 other buoys without seeing anything.

Thanks for the help everyone. Ill post something as soon as I get home and put something together in the next few weeks.

Do you think this would be the case with a few dozen menhaden?

In years past all of the live bait I catch has been thrown into a 70 quart cooler and I would replenish the water manually every now and then. This worked because I was fishing only a few hours at a time and all of the fishing I was doing was right next to where I caught bait (mullet and menhaden). This year I will be venturing out into the Bay a little more, and I would like to construct a livewell out of the cooler and a bilge pump. Does anyone have any ideas or instructions about how to do this? It would be great if the water replenished itself during runs from one side of the bay to another, but I realize this may not be possible. Any help would be greatly appreciated.

I agree, I have bought bags of the chartreuse swimming mullet and you really cant use them more than once because the bags dry out pretty quickly. Buying a bucket full, you can put the baits back in the juices and make them last all summer long as long as they dont get too chewed up. I use the swimming mullet on trout, puppy drum, with a flounder rig, and school sized striper whenever I cant find live bait or while I'm soaking live bait and feel like casting at the same time. They work great anywhere the fish are biting.

Great trout guys, wish I was at home today to take advantage of the nice weather. Judging by the floats and the one minnow or other live bait in one of the pictures, I'm assuming you were using mostly live bait. Are you still cast netting bait at all, or do you buy everything?

Looks like a certain Naval fuel terminal on the ER that I know of in the background of that puppy drum picture... always crop out your backgrounds when you're talking trout!

I would also like to look into gaining some spearfishing experience. I want to try free diving around the outer banks ocean front and the eastern shore (Cell and Cherry stone reef area) with a fiberglass spear and sling. Any idea where I can pick up an inexpensive starter setup like that?

when you are traveling North on the ICW all waters around terminals and the norfolk naval ship yard in Portsmouth is a 6 knot no wake zone. That means the no wake zone starts shortly after the Gilmerton Bridge, you go past all of the industrial area, Ocean Marine Yacht Center, both ferry landings and the dry docks, tidewater yacht, waterside, and the no wakezone ends just before the Red can off of Hospital Point. There are some very angry tug captains and boat owners who really get after people for hauling a wake through all of that area on the southern branch so be careful! It really is a pain to idle all the way through that section, but what can you do?

get out there and throw a cast net around some creeks and grassy reeds, youll get them.