You can support VBSF.net by becoming a GOLD SUPPORTER Today!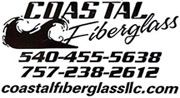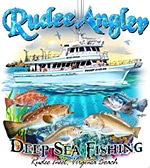 Content Count

57

Joined

Last visited
Community Reputation
0
Neutral
Bob - I'm really sorry to hear of your loss. He was a nice dog and I'm sure a very good friend. I think all of us that love animals can feel your pain. I think it is even worse when the resonsibility of making the decision to end their suffering falls on you. I also remember when you lost another little guy a couple of years ago (I think it was the one that bit my ankles when I was trying to put bananas on your boat during the first Bluewater Classic).

Nice job guys... It's early in the year for cows like that..

I sold the Donna Sea... All I have these days is a bay boat.. I get offshore with Owen once in a while, that's about it.. I will tell you that the reason I quit fishing it was bacause I could not compete with the big boats, especially in bad weather. If I still had my boat, I don't think I could compete with a 36' if the weather was bad - I couldn't get out. I did seem to win a lot of door prizes at the party though :-)

I may be confused, but as I recall that was the original intention of the Bluewater Classic.

The places we are talking about are 1 - 1 1/2 hours from Woodbridge. Much closer than Charlottesville.

Rapidan... That's what I meant near Skyline Drive - not the Rappahannock. I fished the Rappahannock near Remington.

Scott I used to live in Dumfries. I'm not familiar with any good flyfishing spots near Woodbridge (doesn't mean there aren't any). I did most of my flyfishing for smallmouth on the Shenandoah river near Luray Caverns, Edinburg, and Harper's Ferry. The fishing can be really good depending on how long it has been since they had a fish kill. I also used to fish the upper Potomac in Maryland for trout. I also fished for trout on the upper Rappahannock near Skyline Drive. Contact Murray's Fly shop in Edinburg - they can be very helpful. http://www.murraysflyshop.com/

Also - check with Crab Creek Outfitters on Shore Drive. They are a fly fishing shop and can probably help you.

Fly fishing is excellent in this area - unfortunately for the most part you need a boat. A couple of places that come to mind are the Hampton Roads Bridge Tunnel, the Chesapeake Bay Bridge Tunnal, Rudee Inlet, and Lynhaven inlet. If you do not have a boat, there are a couple of options: I have not tried it, but some people fly fish in the surf off Sandbridge for Redfish with good success. A little later in the year there can be some excellent fly fishing in the Outerbanks area in North Carolina that does not require a boat. Starting around October trout fishing is pretty good at Oregon Inlet - as I recall, Oregon Inlet is 1 1/2 - 2 hours from Virginia Beach. You can wade out quite a ways and fish some of the holes that hold some pretty nice trout. October is also a good time to fly fish for stripers at the old bridge at Manns Harbor near Manteo (also at the Outerbanks). You fish right at the base of the Western side of the bridge. Very few people that frequent this site flyfish, but there are two websites dedicated to kayak fishing that you may want to check out. Several of those guys flyfish and you can see where & what they are catching. http://www.piratesoflynnhaven.org/ http://www.tkaa.org/ This info is sort of general but perhaps it can help you get started. Welcome to the area and to the website. Charlie

Andrew's recommendations are good. My favorites are the Penn 6500, 7500, 8500, or 9500. I am currently using a 6500 on my boat for sight casting. It works great and will easily handle big fish. I have also used the larger Penn reels. The advantage they offer is that they will hold more line.

One of the Bait and Tackle shope on Shore Drive used to sell it. It may have been Bayside? When I had Mercury Opti's, I ran Amsoil synthetic - it was cheaper.

Sorry to hear about your problems.. Sorta sounds like fuel. Whatever it is, I hope you find in soon and it's cheap. Ma be just as well you got off the water the way the wind picked up in the afternoon.