You can support VBSF.net by becoming a GOLD SUPPORTER Today!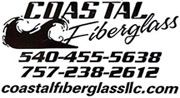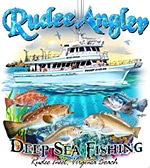 Content count

72

Joined

Last visited

Days Won

1
Community Reputation
3
Neutral
About Double Headache
Rank

Mate


Birthday

02/04/1974
Profile Information
Gender
Location
Interests

Scuba, boating and of course Fishing!
Previous Fields
MY BOAT

Double Headache ~ Grady White 25 Sailfish
Left Little Creek at the wee hour heading to the Fingers. Nothing there worth sticking around for, just a few Skip Jacks. Set up a troll and headed to the Canyon, trolled the south wall working the pot buoys heading east. Hooked up on a NICE Mahi, kept working the area and landed three more. Once we reached the end of the Canyon we decided to cut across and work the north side on our way back. Spotted several pods of porpoises and decided to troll around them. Hooked up with nine Yellowfins, losing three at the boat. Snotty ride out at first but it all laid down making it a nice ride back. Photos: http://vbsf.ipbhost.com/index.php?app=gallery&image=822

That was you i had talked to then. I was on the south wall trolling the pots, got 4 Mahi ran about half way across the canyon headig to the northside on the east of the canyon. Found a HUGE area of porpious, hooked up on 9 yellow's then left. Tried to call you back on 69 but no response. It was a bit snotty heading out but it sure laid down and paid off! Glad to hear your boat made your day!!!

Double Douce - I think i saw you out there??? Tried calling you on th radio but no luck. How did you do?

The BITE was there. Will post once off work.

Will be there, ill monitor channel 72 - Double Headache

Could you PM me or post the GPS numbers on this G Buoy's? Never been to the canyon and not sure what to look for out there.

I have a crew that wants to head out tomorrow for some action. 2 to 4 footers, I have a 25' Grady 9.6' beam. Should be ok to handle, been in 5+ before once and it handled well. Reading the reports, looking to head to the Fingers / Canyon for the bite. Any coaching suggestions on where to go?

Yeah I replaced my impellers this year and still have that issue. Only the starboard motor runs warmer than the port when trolling 6-8 knots offshore. But not hot enough to set off the alarm. Just havent found the time to work that issue, not that it is that important. Maybe in the fall when it cools off I will get around to it. Tight Lines!!!

Had a friend go out today at the Willoughby Spit Bank and Bluefish Rock. He had no luck, did not even see one! Good luck!

Tide = http://www.mobilegeographics.com:81/locations/1197.html Wind = http://www.ndbc.noaa.gov/station_page.php?station=cbbv2

Not sure if this is the right place for this but, Anyone having issues on channel 68? I have the Uniden UM525 25W VHF Marine DSC radio and I seem to have to adjust my squelch up high to get rid of the "interference" on the radio. It mainly happens on 68 and on a few others but not as bad as 68. I can hear regular boat chatter very clearly and when i submit for radio/sommunications the recieving end can hear me clear as day. I not sure if the radio is going out or if it is a common problem in this area. Any suggestions?

Looking back in history... That crappy filter was the root cause. I have not had any issues since then. Have you solved your issues?

I stopped by the tower on my way back from offshore, there were about 3 boats there upon arrival at 430 or so. One guy fishing with hook, line and sinker, just chilled back relaxing. Must not have had any luck. Other boats were free diving and were getting them with the spear. We caught 2 on a sabiki rig (very odd to me) but we got two. About 4 more boats showed up after that. I marked a ton of fish from 20 - 30 feet of water in large blobs. Free divers also said that AJ's were about 25' down. There was no noise or maintenance going on at the tower. Best of luck! Tight Lines! - Lou (Double Headache)

Headed out about 0500, to the Hot Dog lines in around 0700. There was an extreamly long slick that had some life there. Saw no fish, heard only one dolphin going into a cooler all day. Worked the Dog north, south, east and west and still noting. There were about 5 to 7 boats out there and no chatter on the radio. Worked our way back in stopping at the Fish Hook, nada. Headed back in stopping at the Ches Tower got two Spades using a sabinki rig. Wrapped up and back at the dock around 6 or so. Heard the bite was on the canyon though.