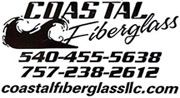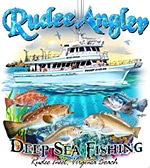 Content Count

26

Joined

Last visited
Community Reputation
1
Neutral
About Vafirechaser76
Rank

Angler


Birthday

08/21/1976
You guys should have told me the rod makes a WORLD of difference! THe rod I was using was a 6ft rod and had virtually no flex to it. I found a nice 13 ft at Dicks and put the reel on that and took her out for a spin last night and it sailed! I think I finally love this reel now! ~Sarah~

Thanks again for everyone's ideas. I have been practicing. Good thing my neighbors know me or they might think I'm crazy casting in the yard. Andrew I have googled surf casting and it has helped to see the different ways. Even though its a cheap reel it's nice to me and I know there is so much more I can do with it to see its full potential. I'm heading to the oceanfront tonight to do some night fishing if the rain holds off. Hopefully I can take it and see what happens. Thanks again guys! ~Sarah~

Thanks guys for all your help. I know this will get laughs, but my reel is a Southbend Black Beauty 2 Sz 55 Spin Reel. I found it at Dicks a couple of years ago. I had always wanted to try that type of reel but didnt want to spend the big bucks if I didnt know what I was doing. This reel came with a nice rod and was on clearance. So after my coupons I had I spend a whopping $7! I'm not sure whether it has brakes on it or not. Im sure being such a cheap reel it more than likely doesn't. It looks like I will have to keep practicing. We have a pretty big backyeard so maybe I will use that idea and practice there or at the school up the road. However since it is such a cheap reel do you think it would even cast well or should I not even try? Thanks again for all the tips! Andrew I would be pee my pants happy if I could even remotely cast as smooth as what you did in that video!! LOL Here is a link to what it looks like. http://www.amazon.com/South-Bend-Black-Beauty-Spinning/dp/B001RUCFIW ~Sarah~

Ok I may get laughed at here, but I need to be enlightened! Last year I bought a reel. Some people call them conventional reels and I have also heard trolling reel. Whichever I bought one and I have mainly used it on piers and did a straight drop near pillings. HOWEVER, lately I have seen people cast these things like they would a regular reel and it blows my mind. I was dumb enough to try it and have had to unknot things a few more times then I care to admit. Anyway I want to know how to do it. Is there a secret or a video? I know it's funny and I am sure there were many laughs from those around me on the few times that I have tried. I can't learn unless I try and I am one very stubborn polish woman who will continue to try. So any tips or secrets that anyone would like to share would be greatly appreciated!! Thanks so much!! ~Sarah~

I fish underneath CBBT quite often. I went down last night and saw a guy parked near us trying to get his Kayak back on his truck. My hubby helped him and asked if he had caught anything and he opened up his cooler and there was a citation sheepshead! Over 12 lbs! He said he rowed out about a mile and caught it near the pilings. I have heard of others being caught near the first island. Hope that helps some! Fish or no fish the beach is beautiful to be at this time of year. ~Sarah~

I go to Seagull quite a bit and yes it is a luck of the draw everytime I go there. I would like to atleast catch something to justify my $12. Anyway I know exactly what you are talking about with the one man and 10 rods each. I actually have walked up and asked them if they see the sign that says 2 rods max per person. I usually get "I don't understand english" or "my friends are inside in the restroom".... Rightttt all 5 went together? It does get very upsetting because that one or 2 people do usually take the prime location of the pier. Unfortunately it is not regulated and they know it which is why they continue bringing so many rods. I guess the bitter side in me gets pretty content and happy watching them as some very pricy rigs get caught in the rocks and they eventually have to clip. I know, I know it's wrong to think that way and I usually would never want that to happen to a fellow fisherman, but I do secretly take joy in it when it happens. I do hope you got to atleast enjoy the view and relax a little. It's simply beautiful in the morning and even fun at night when it's busy. ~Sarah~

Went to CBBT Friday night and caught about 30 croaker and 2 spot. Oh and enough seaweed to keep a chinease restaurant open for atleast a month ;)Trying to figure out where I want to go this weekend.

Chicks by the CBBT is actually my usual spot. However with the holiday weekend the parking was a mad house. Hopefully I can find my spot again this weekend.

I am finally getting back in the swing of things after the bitterly cold winter! I decided this whole weekend I was going to fish every day. Friday morning I hit up Seagull pier. I was using clam and squid for bait. I caught a bunch of little fish that I thought were channel cats, but I know they are freshwater. It's still a mystery as they had very large whiskers. Also caught 4 large skate. Nothing kept, just relaxing while the kiddos were in school. Saturday night we went to surf fish near Lynnhaven pier. After about an hour of feeding the crabs all our bait and almost giving up we found a pocket of croaker and within and hour had caught and released almost 40 croaker. Didn't keep anything but it was a lot of fun. I wanted to fish today but couldn't find an empty beach anywhere enough to drop a line. I look forward to getting out there more as the time allows! ~Sarah~

Very good read Andrew!!! You answered a lot of question that I had yet to ask. Appreciate your time that you put into this for us! Thanks again!!!

That would suck hard!!!! I have yet to catch a Striper and I think it's not going to happen this season. Did he happen to mention where he caught those?

Ahhh Thank you. I have always just said Sandbridge. Thank you for filling me in. I'm running a little slow today!

Thanks guys, Rory it might be a dumb question, but what is the LIP? Never got a chance to head out yesterday, but Monday morning looks promising!

I'm thinking of heading out in the morning to see if anything is biting. Has anyone had any reports lately of anything from piers or shore? I know people are getting them in boats, but this girly has no sail. Haven't seen much of reports coming from shore so was wondering where I should head to in the morning.