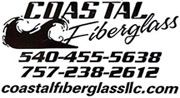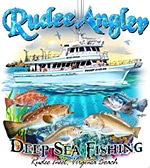 Content Count

6

Joined

Last visited
Community Reputation
0
Neutral
Thanks for the information. My paint seems to be real tight but faded at the water line. Is is chalking some. Other than looking bad it seems to be holding well. I'm thinking about purchasing some paint with a similar color and paint over it. I'll probably talk to the manufacture to see if I can get a sample to try. Wish the previous owner would not have painted it.

Sorry to hear about your dad. I know it's hard to see your parents go down hill. I have a father that is a bad diabetic and has had a couple of heart attacks. We do a lot of hunting together (thank god the land owner lets him drive his 4-wheeler anywhere he wants). It seems like the roles have switched. At one time, he was the one telling me to sit still and hold the gun tight to your shoulder. Now I have to find his keys for him at least a couple of times each hunting season and carry his gun to his blind. His ability to remember is slipping. With that said I'm trying to tollerate the lost keys and the loud talking in the hunting blind. the way I look at it, he did it for me, I owe it to him. When he goes out of here I want to at least know we spent the last days/years on a good footing with one another and that he went out smiling. And who knows, he may save a seat for me in the hunting blind in the sky. I hope you had some real good times with your dad. Family and friends are all that counts in this life.

lewi99, Thanks for the information. I'll give it a shot. Thanks!!!!

I have a 1998 proline 200. When I purchased it the previous owner applied antifouling paint to the hull. It has faded and really makes to boat look bad. I don't leave it in the water and it rarely gets used more that twice a month. I've watched hull paint being removed with dry ice sprayers and by sanding. Does anyone have any advice on how to remove? Does anyone have experience on using a dry ice sprayer on a fiberglass boat with gell coating? Thanks!!