You can support VBSF.net by becoming a GOLD SUPPORTER Today!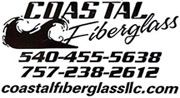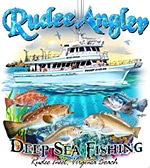 Content Count

36

Joined

Last visited
Community Reputation
0
Neutral
About Bobby S
Rank

Master Angler


Birthday

05/22/1966
Profile Information
Gender
Location
Interests

God, family, fishing, and football.
I know that this has probably been talked about a lot, but things change quickly it seems, so I thought I would ask. I just bought a Proline 2510, that I want to use to troll, and wreck fish with. It doesn't have any electronics on it, so I am going to have to buy. The boat did have a Garmin 5212 that was stolen before I bought it. It still has the P66 transducer, all the cables and GPS. I don't care if I have to take all that off. My question is, what does you guys use, and what do you recommend? I have studied Garmin, Simrad, and Raymarine. I basically have no clue which is better. I am hoping to spend no more than $4000 for everything, and kind of hoping to spend less. Also what parameters do you use when deciding on a radar? Any and all help is appreciated. Bobby

I have a 1995 Yamaha 150hp Saltwater Series II that when I turn the key the starter is buzzing. For a while it would eventually start, but now is not. I also noticed yesterday that when I tried to trim the motor the starter was buzzing and the motor wouldn't trim. I want to make sure it is the starter before I replace it at about $600. Any suggestions and help would be greatly appreciated.

link <object style="height: 390px; width: 640px"><param name="movie" value="http://www.youtube.com/watch?v=lIdzt53FKtY?version=3&feature=player_embedded"><param'>http://www.youtube.com/watch?v=lIdzt53FKtY?version=3&feature=player_embedded"><param name="allowFullScreen" value="true"><param name="allowScriptAccess" value="always"><embed src="http://www.youtube.com/watch?v=lIdzt53FKtY?version=3&feature=player_embedded" type="application/x-shockwave-flash" allowfullscreen="true" allowScriptAccess="always" width="640" height="360"></object>

Great job man. Great job by dad. Nothing like dad being a "best bud". If you are blessed enough to have children, the dad side is also very awesome. Watching the boys catch fish is about as good as it gets. Congrats.

That is incredible. Any guesses as to what that thing would weigh?

Ok, gotcha. By being a parts manager at a Jeep dealer, I have some glass contacts. I will talk to them and I will let you know what they say.

I didn't realize that the Merc gauges were that high. I may try the pressure washer, along with some compound. I have nothing to lose at this point, because I can't read them at all. Something else that I have thought of is some of these car detailing places. They can work miracles on headlight restoration, maybe they could do it on the gauges also. I am going to try a few things before I give up.

I have Yamaha tach and speedo LCD gauges. Both have a very scratched up lens on them, but also have a very dim readout. I am going to try polishing compound for the scratches. Are these gauges repairable or is buying new the only way to go? I hate to drop $700 for 2 gauges on a 1995 model boat. I would think that some of you would have had the same experience given the amount of Yamahas in VB.

This past Saturday there wasn't a whole lot of boats at the CBBT. Read some of the reports, seems like the action is starting to get pretty good. Everyone is catching at least a few. The skunk does suck, but dont let that bother ya, enjoy the time on the water. Where else would you rather be?

No problem. I was hoping that you were working. We really did have a very good time. The dude could flat out drive the boat. I was also impressed with how clean the boat was. You guys have a good thing going. Thanks Bobby

We decided to leave the boat at home and go with the Ocean Eagle guys. After a long but enjoyable trip from Hampton to the CBBT we started fishing about 10. We made a pass along the pilons between the 2nd and 3rd on the ocean side. A few stripers were caught but not many, although my buddie's son did catch a nice one about 22". We then went back to make another pass. Our group(myself, my 2 sons, my buddy and his boy) got at the front on this pass and we started hooking up pretty good then. As Andrew K had told me, we were throwing bucktails as close to the far inside pilon as possible and bring it back across the other pilons. My youngest son hooked what would have been the nicest fish of the day, but the knot pulled loose. No biggie, it happens. We ended up hooking up about 15 times, and catching 10. It was some fun, fast action. Towards the end my buddy and I stopped fishing and just watch our boys. I really enjoyed doing that. The 2 hour ride back was pretty enjoyable and even the occasional spray was ok. We were impressed with the Captain and the mate. The captain done a very good job of keeping the boat against the pilons with the current he was fighting. The mate(Mike) seemed to enjoy his job. We talked with him on the ride back and he seems like a good guy. One concern is that some of the fish had sores on them. We saw quite a bit of that. We threw back 4 keepers due to sores. I would recommend bringing your own rods on these type of trips. Their rods see a lot of use, and abuse. I lost a fish because the bail pulled out during the retrieve. Overall it was a very good trip and was a lot of fun. I really liked not driving the boat and having to worry about the things that you worry about when you have your own boat out. The guys from the Ocean Eagle get an A for their effort. We fished Rudee for a little while Sunday morning, with little success. We then went to seagull and fished a little there. Not much there either. About noon or so the wind got to blowing pretty good. There were several boats between the 1st and 2nd and they were getting knocked around. Didn't see any of them hook up and I am glad that I left my boat at home because I would not have done what they were doing. Thanks Andrew for the info. It is pretty cool that you guys on here with knowledge and experience are willing to share it.

Congrats on what sounds like a fun day. A day with Dad is better than any day at work.

Shoot, Gilligan made it to dry land. You can dooooo it!

Papermouth, or black crappie. They are some of the best tasting fish in fresh water. You can catch them around logs, or downed trees. They also school up in open water looking for shad. They will move around a lot and you may not find them in the same place 2 days in a row. I catch more crappie in the cast net than any other game fish. For the most part they aren't great fighters but the excellent taste makes them worth fishing for. Although, they are fun on very light tackle. Va. is blessed to have some very good crappie lakes.