You can support VBSF.net by becoming a GOLD SUPPORTER Today!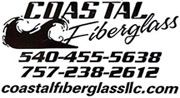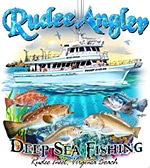 Content Count

1,087

Joined

Last visited

Days Won

12
Community Reputation
23
Excellent
About BLACK ADDER
Rank

BLACK ADDER


Birthday

12/04/1955
Contact Methods
Website URL

http://JOSMITH@SENTARA.COM

ICQ
Profile Information
Gender
Location
Interests

Christian gentleman that fishes,boats, hunts, and 'bout anything else you can do outside! Also, instructor and guide to five local grandchildren.
Previous Fields
MY BOAT

THE JAMES C. WRIGHT, 16 foot aluminum Vbottom
Needing Help... Looking for information on fishing in brackish water.  I am concerned about tidal issues with the small bass boat that I hope to have by next week (Tracker Pro Guide V-175).  My initial thought was to put my boat in the water at West Neck Creek Marina.  Looking to fish west neck creek, north landing river, munden point, and back bay areas.   Looking for guidance on how/when to fish these areas and not worry about getting stranded by the tides.  Any guidance would be greatly appreciated.  

Lastly, if you have fished these areas, any tips on locations, types of fish in these waters,  baits to use and/or hazards to avoid would be welcomed.     Look forward to any feedback....Thanks DanR

Have started the winter fish tour, with Back Bay yielding catches last Saturday, this Saturday, and Sunday after church. Grandson got 4 nice bass , lost a big girl, and also caught a bunch of respectable bluegills. Had a dozen minnows Saturday in the rain...caught three bass and a dozen bluegills. Weather permitting, will be branching out this Saturday to Chowan or Chickahominy or Christmas Island (I WISH!)

My wife has taken matters into her own hands...she bought me a new YAK for my 63rd birthday. I think she figured, with my history of near death boating experiences, that this would be cheaper than a lawyer...sort of a do it yourself divorce kit! Anyway, if you see a grey beard fooling around in places he should not be, wave....he may need rescued! I have a list of places that I intend to try....will let the readership know how it goes!

What's happening at BBNWR? Adam said you were on the beach last Saturday Andrew. Sorry I missed you. Drum bite is inconsistent spot bite unreliable other species slim to none. Of course I will be there early tomorrow!

And the WHITE PERCH are continuing to keep me busy. On the 4th, I caught a 5 lb catfish on ultra-lite and then 20 white perch sprinkled with bluegills. Saltwater is a no-go.. The size are still respectable.

Happy Memorial Day and thanks,Vets! Have not started saltwater yet. I did have my best freshwater season I can remember, though... Crappie have been off the charts since January. Have released bluegill, red ear sunfish,crappie, and carp citations this spring. I did not fish for blue catfish but maybe 5 times this winter as the pan fishing has been too good to pass! Anyway, have a good summer and will see you on the beach most any time now. BA Oh...white perch are everywhere...

Well, in the spirit of "keeping the people updated", here is my fishing report from the North River in North Carolina from Saturday, 3/31. In excess of 75, maybe 100 large crappie and SUPER large bluegill, with a mix in of bass. All caught under bobbers with either small minnows or night crawlers. Best bank fishing day I have had in years for those species....maybe ever! Did not see or hear a soul all day! And I fished alone and released EVERYTHING. If ya wanna catch fish in the spring or winter, I suggest you: 1)Get a North Carolina License 2)Go exploring everything bigger than a mud puddle, and don't be afraid to change up tactics. We fished four out of the last six Saturdays in Back Bay with FANTASTIC FISHING, up to the middle of March when it all changed up and the crappie were mostly runts...then I went south this week. 3)Meat baits, baby...I don't remember catching ANYTHING this late winter/early spring on artificial....and I have tried using them every week. Good luck to you all. BA PS I think I could have caught on flyrod, but it is tough to do when you are getting bites all day with hardly a break. Maybe next weekend.

Fished two consecutive weekends with medium minnows and caught many large crappie with bluegills and bass mixed in. Back Bay has the fish if you have the time to go look for them! We have been using 9-12' crappie rods which are a BLAST with 2 lb crappie! Keep alert for snakes if you are prowling around...they are,too! And are they cranky!!!

It has been a few years since striper fishing was good from the surf locally. I remember well, when stripers rebounded back in the nineties, taking a limit from the surf consistently. Now it has been a couple years since I have caught stripers at all, and they were freshwater or way back up in the rivers. I know how much local anglers LOVE keeping secrets, so I am wondering if you all are ,maybe, catching but not reporting. It seems a shame to have striped fish around Va,Beach , where me and the grandkids can get to them, without scratching a few ourselves. Anyway, we love checking out RUMORS, SECOND-HAND REPORTS, and WILD FANTASIES so give us a break (and a clue). Merry Christmas! BA

And God Bless and a Happy New Year to you, Tony!

Every winter I task myself with some project to while away the gloomy days. (People are like cocoa in milk...if you don't keep them stirred up they settle to the bottom) This year I am going to fish for carp....British style. Winter is a tough time for carp fishing. Doing it with the right tackle and bait makes it a challenge. The videos on YOU TUBE that have caused this mania are the hundreds of videos on the "TOTALLY AWESOME FISHING SHOW".Very entertaining. The results sofar...two mediocre carp at STUMPY LAKE... If any of you kind folks have any known carp spots tbat me and the grandkids can give a go, please contact me. ..really good spots give me a PM. THANKS AND MERRY CHRISTMAS TO ALL! Black Adder

Carp bass bluegills CATFISH all in VB....

N.C. release citation redear sunfish...very fat and near state record.....of course had no scales with me. Caught on canned corn.

On the other hand, I have gotten two VERY hot tips today, so we will let weather and wind direction dictate.(Which usually means "See you on the beach!" )

Sad to reply to your own text! Anyway saltwater season over (except specks) and likely catfish and carp next week end. NC freshwater calls!