You can support VBSF.net by becoming a GOLD SUPPORTER Today!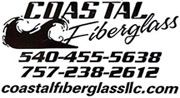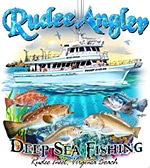 Content Count

7

Joined

Last visited
Community Reputation
0
Neutral
Previous Fields
MY BOAT

2003 Seaswirl Striper 2301 CC
Dropping my price to 4,200.00 for those that are interested.

Hello everyone. I have a 2003 Evinrude Ficht Ram 225 HP outboard motor with 25" shaft for sale. I just recently had the 300 hr engine service performed at Lynnhaven Marine on Great Neck. The motor has zero codes and has been a fresh water only boat. It is in great condition, starts first turn, and super quite. I have all paperwork from the service if you would like to see zero codes and leak down check numbers. I am selling because I am in need of money due to some life changes. I am asking 6000.00 but am open to all serious offers. The motor is still on the boat so if you want to see how it runs I would be glad to take you out. Please feel free to call me at 910-964-9741 or email me at valetudo_81@yahoo.com with any questions. SAM I also have pictures but they are two large to upload.

Thanks a lot Eeling and Mr. Beck. I will be getting home for my mid tour around the endo of January and will be looking to fish most of the time in my new boat. I will definitely give you guys a call. I sure hope you remember me, some random dude calling out of the blue. Thanks Sam.

The striper or Rock season kicks off around mid to late November. I to am in the service (USCG) and moved to Williamsburg last summer. I am from Maine and stripers are in my blood bigtime...I fished last fall/winter off Cape Charles and VA Beach. I am no expert at catching them here in VA but I did do quite well. I'd be happy to pass one places to fish. when/where, gear and lures #207-45...

Hello everyone. New to the forum as well as to owning my own boat. Recently purchased a 23' Center Console with some deployment money. I am currently overseas and need some advice on getting started when I get home. Can anyone give me any advice. I like to fish predominately for stripers and yellow fin tuna. I have only ever been on others friends boats and never knew their rhyme or reason for their tactics. As far as stripers go where is a good place to launch at for fishing in the Chesapeake Bay at the CBBT? I have my boat in Va.Beach (Kempsville area). Is there any good spots I should know about or anything special when it comes to fishing out of there? When fishing out in the ocean I was told there was a 3 mile rule where I must stay within 3 miles of shore while fishing for them. What is the best or should I say easiest place to launch to get out to the ocean. Like I said I have only ever been around for the ride and it is a little nerve racking finally having a boat and not really needing to know what to do out of VA. BEach. I am only used to fishing out of Oregon Inlet. Please any advice or tactics or anything that may help me or is safest to do for someone who is relatively new to the area and fishing with my own boat. Thank you guys very much.

I also ment to comment on the job. Man it looks really good. He did a great job. Anxious to see what he can do for my boat.

Thank you so much Sir. Does he have an email address I can contact him at? Like I said I am in Afghanistan and really want to get it fixed up prior to getting home. I just to do not want to have it trailered all the way to him to find out my funds are not together. I was just hoping I could send him some pics and he could get me in the ball park of how much I was looking at. How much did he charge you for your boat. Once again I really appreciate it and I will most definitely be using him. Thank you very much.

Hello everyone. I am brand new to this forum and the proud owner of a new boat (to me). I recently purchased a 2003 Seaswirl Striper 2301 CC. It has two dime size blemishes in the hull just below the bumper rail that went through the gell coat. It also has some dulling paint. I was curious if anyone could recommend a good shop to get my center console painted in VB? I also was wondering if someone could please give me an estimate of what they know it to cost to refinish and paint the hull of a 23' center console? Just a rough estimate will do. I am currently serving in Afghanistan and want to get my boat refinished and painted so it will be ready for me when I get home. Thank you very much for any help that you may be able to offer.