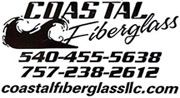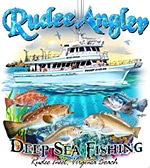 Content Count

9

Joined

Last visited
Community Reputation
0
Neutral
Anyone know where i can go to get a citation certificate for an 8lb 14oz bass i caught last weekend? i have pictures of weight length and girth to prove it. Just wondering where to go to get it certified. heres one pic i have of her. Also, are there any taxidermist in the hampton roads area that does replica mounts? if so i would love to get a replica of this trophy fish since she was my first 8+.

There's a new tackle shop off virginia beach blvd bout a mile before rosemont road that opened up last year he sells shiners.

last summer i pulled about an 8 inch wild shiner out of the creek that connects to lake christopher i bout pooped myself hahah.

Went out there again today for a couple hours before work, boy it was crowded, saw atleast 10 people fishing the shore and 2 boats, one kayak and another with a john boat and trolling motor, i asked everyone i walked by if they had any luck today, all of them said no. So i started out fishin with a rattle trap for bout 30 minutes didnt get a single nibble, so i started throwin my trusty senko again (never seems to fail me) and sure enough within the first 15 minutes pulled a 3lber and 2 1lbers out, i felt pretty accomplished seeing as everyone i asked said they were gettin stumped.

thats where i caught pretty much all the fish i did yesterday, it gets pretty deep back there in some spots, when i was lettin my senko drop it was around 6 feet in the middle of the little channel that runs to the back, sadly i had no luck today. i had one blow up on a popper i was throwin but i missed him and nothing even bothered touching my senko or spinnerbait.

Bout to head out to geico again today ill post how i do, gonna try throwin a spinner and a rattletrap since its a full moon tonight, so the bass should be a little more chase friendly.

a 5in watermelon red/black flake senko. Surprisingly the pickeral were tearing it up as well as the bass.

Can anyone here give me some good spots to fish for some bass in the hampton roads area? i have a few spots i go to now that just arent producing like they did a few years back. I tried geico lake out for the first time today and had some pretty good luck there so ill definitely be heading back over there, but a couple more good spots would be swell to hit. Best one i pulled out of Geico today, 20 inches, belly full of eggs. 5-6lbs easy.

Just finished up my first trip to geico lake today and i am very satisfied with the results, caught 3 pickeral and 3 bass, 2 dinks and then this behemoth. She was right at 20 inches and a belly full of eggs so i put her at 5.5-6lbs, sadly didnt have a scale on me.