You can support VBSF.net by becoming a GOLD SUPPORTER Today!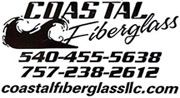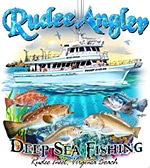 Content Count

20

Joined

Last visited
Community Reputation
0
Neutral
About Deno
Rank

Angler


Birthday

June 21
Profile Information
Gender
Location
Interests

Surf/Pier Fishing, Eating Fish.
Nice sounds like a blast. Im going out the 9th for a road trip but deciding where to go within a 2-3 hr driving distance

i concur with andrews comment above, never seen bloodworms that big in my life and i swear there on steroids.

niiiiice! im headed to bbnwr sunday morning. hopefully my luck is better than last time.

My pops is coming down on the 19th and 20th and bringing two huge coolers with him to fill it up with any type of fish. So i'll probably be headed out to BBNWR on either the 19th or 20th then take him to a pier nearby when the refuge closes. Any suggestions on piers near the area that your guaranteed to catch ALOT of Croaker or Spot?

Honestly the chances of catching a cobia off a pier are very slim but it does happen here and there. Best bet is to go out to Seagulls pier and try your luck out there with some eel.

I don't really talk much about Buckroe Pier on the forums, but i went out. A buddy of mine hooked onto a 24+ inch drum, he got it up to the pier side and lost it. He's a new angler and didn't know to wait till someone brought a net to drop down and decided to try to reel it up. Beginner mistake, but all in all we know the fish are out there. On another note i've been catching a lot of pup sharks, the biggest one caught was 38 inches and released unharmed. Probably going to head out to CBBT this Sunday and see how it is out there, heard a lot of black drum being caught and even cobia seen swimming by the T. Any suggestions when i head out to CBBT?

err thats a hard confirmed answer because there have been citation drum catches in the morning as well as in the evening. Either or really doesnt matter, check your weather, temp, and tides before you go out.

yes seagull is back open, it opened up again in may. Andrew is absouloutely right, the time i went the weather was terrible and it was still to early to really catch anything. Now the waters are warming up and the weather is getting better im sure there are higher chances in catching something out there. I will say i caught a 16" puppy drum out there but sadly it was shy by 2". Good luck though

Honestly seagulls pier is terrible to go to. Only thing out there is a lot skates and some croaker. The best part is your going to deal with winds/gusts up to 25 mph on a steady basis, and it gets pretty chilly leading towards the night. I spent 14 hours at seagulls pier and caught absolutely nothing, was a big waste of time imo.

very nice trout. Great catch, hopefully i get something like that.

http://norfolk.craigslist.org/for/3847677941.html http://norfolk.craigslist.org/sys/3847635465.html

http://norfolk.craigslist.org/spo/3847724461.html Here are the pictures i said i would post.

Bought a whole bunch of gulp chartreuse mullets the other day. I actually heard about Seagull Pier that opened back yesterday at 1pm. Im sure they'll be hitting hard out there because its been so quiet. Ill be out there saturday night for sure!

Flounder and drum sound great!