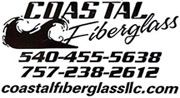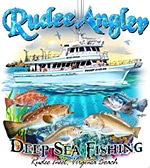 Content Count

6

Joined

Last visited
Community Reputation
0
Neutral
Profile Information
Gender
Location
Interests

Trout, redfish and flounder
When do the piers open back up? I've checked Ocean view piers website several times and it always says they're open, visited 3 different times and they're still closed. Thanks.

I appreciate the hospitality bud. You ever need a partner I got gas/bait money and wiling to travel. Until I get another kayak I'm stock on land.

These pamphlets are basic tips for fishing. Here's a bit of background. I am from Jacksonville, NC been fishing since I was 3 I've been passionate about it ever since. I'm 33 now. So, I've been on in around and fishing saltwater for 30 yrs. I understand how to fish and what type of structure holds what types of fish. It's the actual places I'm clueless on. I'm in the military and have fished all over the world. From Iraq to Greece. I just moved here from Gulfport, MS were I spent the last 4yrs and dedicated thousands of hours finding spots and finding patterns to fish. I mostly fish piers and jetties, but also like kayak fishing. Seems here all the piers that I've found are closed in the winter. I'll put in just as much time here finding my own spots, but I'm asking for a nudge in the right direction. I know how to setup terminal tackle and baits to use I'm no stranger to the sport. https://youtu.be/SOTFZIW7KFE

Btw, until I get another kayak I'm predominantly A pier and bank fisherman.

I'm new to the area and looking for some help. I'm not new to fishing, just looking for some pointers on where to start here. Not looking for any honey holes or exact coordinates to anyone's spots. I just moved from MS and this is all new to me. Need to put some fish in the freezer. Looking for trout, reds and flounder, but at this point anything that will tighten a line would be nice. Thanks in advance.