You can support VBSF.net by becoming a GOLD SUPPORTER Today!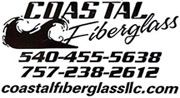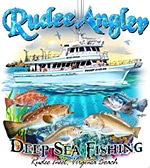 Content Count

1

Joined

Last visited
Community Reputation
0
Neutral
Profile Information
Gender
Location
Interests

Fishing and Family Leisure
If you read the posts carefully the people who actually own a Sea Fox seem to love them. It's the people who don't own them that continually slam them. I bought a Sea Fox 216 Cuddy with a 150 Suzuki Motor in 2007 for $25,000 at a boat show. I have owned 5 different boats through the years and couldn't be happier with this purchase. Sure, I paid $20,000 to $50,000 less than than I would have for the same size Grady White or Albemarle but I have driven those boats on the water and towed those boats on land and the most noticeable difference is the towing weight and safety on the highway. Because of the fiberglass construction and the weight the Sea Fox wins out easily. This means you don't have to buy the $70,000 truck to tow it. In the water the Sea Fox 216 handles easily. It has a sharp turning radius, it idles easily around the boat slips and again because of it's weight burns a lot less gas than the Grady or Albemarles etc. I live in NC and use it on lakes for recreation ,the sound for fishing for Red Drum, Speckled trout and flounder etc. In the ocean for Spanish, King, Cobia etc. (I don't advise anyone to go off shore very far without another accompanying boat regardless of the name or length of the boat unless it is 26 ft or more with dual motors but you can't easily tow those boats now can you). I haven't had one problem with the boat in 10 years. I take it in for maintenance once every two years. No cracks, no leaks, electronics still all work and I keep it stored on a trailer in my back yard so no slip fees. Top end around 45 with two fisherman. The only problem I have found with the design is dropping the bow anchor can be a little awkward because of the anchor compartment door. For 21'6 the boat is cushy for the family and rugged for the fishermen. Do yourself a favor and give one a test run. If you do purchase a Sea Fox take the $75,000 over all cost you'll save and send your kids to college.