You can support VBSF.net by becoming a GOLD SUPPORTER Today!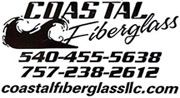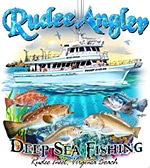 Content count

214

Joined

Last visited
Community Reputation
0
Neutral
chick_woodward replied to skinnys-kid's topic in General Chat

This past weekend they had a tribute on his regular show time. He had been hosting Spanish Fly since 1996. Truly one of the great fishing shows and he will truly be missed.

Thanks, I'll probably head out there Saturday.

I thought I'd launch at Bob's and try a little fishing on the NWR. I've got an 18' with a 90 HP, perhaps a bit of overkill, but that's what I have. A couple questions: 1. How is the depth on the river downstream from Bob's. Any shallow stretches to watch out for? 2. Is the NC portion of the stream considered saltwater or freshwater for licenses?

I saw it and it was a great show. I rarely miss George's shows. Can you tell us when it was filmed? Usually these shows run about a year behind filming, but a year ago fishing was pretty bad. What a great year this year! It closed out my VB fishing life as I'll be heading over to NC for retirement on Lake Hickory soon. They have striped bass and I'm looking forward to it. The lake is only 11 miles long so they can't go too far to hide.

Fished of Cape Henry a couple hours Saturday afternoon. I've never marked as much bait or large fish in my years out there, but they all seemed to have lockjaw. Catch of the day was an 8" menhadden we snagged going through one of the bait balls. Saw only one fish caught in the hundreds of boats we passed and it didn't look that large.

I started using StarTron by Starbrite last year and had great results with it. I still get a bit of sputtering, but not at all like before. I've continued to add Stabil as well.

When can you start catching blue crabs?

We were out there two weeks ago. Once we found them we got hits every time we went through the area. They were about 1/4 mile off the beach and just south of the lighthouse. Got them on both gold and silver clarke spoons. They were all just over the size limit.

We waited for lighter winds and headed out about 3:00. We fished the second island and picked up several undersize flounder for about 10" up to 17". My buddy picked up one of the biggest croaker we ever caught. We would have stayed out longer, but the front light wouldn't come on. We just stopped by the first and casted to the rocks for a while, but no blues were active. Haven't had the chance to get out a lot this summer so the calm winds and nice temps late yesterday really made it a great day, even if we didn't bring home a boatload of fish.

Spent the whole morning at the 2nd island Friday and only saw one small spade pulled in by another boat. Reports are saying they're out there, but you sure couldn't prove it by me.

Title: Lose to a Fish? Quotation: It has always been my private conviction that any man who pits his intelligence against a fish and loses, has it coming. Author: John Steinbeck ============================================================================ And here's the site for 655 more fish bytes. http://www.bishfish.co.nz/quotes/fishquotes2.htm

Too bad you didn't have a video camera going. You could have sold it to ESPN for a pretty penny. Nice report and congrats on the citations.

I started out with the White River kit they sell up at Bass Pro and it's worked nice for me. They have both saltwater and trout starter kits so you can take your pick. As for materials, the starter kit barely gets you going. You'll shell out a lot of bucks in the beginning, but much of what you buy will last a long time. Good luck. It's a great hobby and there's nothing more exciting that catching a fish on a fly you've tied.

Fees, fees, and more fees!!! Then in the next election they can say they didn't raise taxes. When will the media start reporting about total government revenues from year to year? Locally they get all the revenue for new houses and then claim they are cutting property taxes. Statewide they raise our license fees and then put everything in the general fund. I'll bet if the media did a little research that the revenues are going up a lot faster than our salaries.

I have an 18 footer and am not at all uncomfortable with the boat being far offshore, however, I only have one motor. If I were to start doing anything offshore, I would want two. There are a couple things to seriously consider if you're going offshore in a smaller boat. 1. Make sure there is a stable weather pattern. If there are any fronts that may be passing through, don't even consider it. If there is more than a 20-30% chance of thunderstorms, don't go. Years ago a friend and I went out on Lake Michigan in his 14 footer. We were about five miles offshore when a big black cloud appeared in the west. We pulled the lines and headed back in and gale force winds with hail hit us as we landed at the dock. Remember that even if you see the weather coming, you probably can't beat it back to shore. 2. The other is equipment reliability. If a motor fails when your 30 miles off shore, you may blow to Europe. Equipment failures offshore can be much more dangerous than in-shore. I've noted on the site that several members seem to organize groups trips rather than just go off alone. That's some wise thinking when you may be out of radio range if you get in trouble. As for me...I think I'll keep my 18 footer in the bay and near shore. Maybe on a really good day I might get gutsy and visit the CLT.