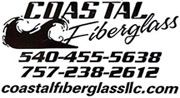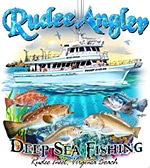 Content Count

104

Joined

Last visited

Days Won

1
Community Reputation
6
Neutral
Contact Methods
Website URL

https://boat.odom1.dyndns.org

ICQ
Curious: your report said boats were returning with both drum and cobia aboard. But, cobia season doesn't start until June 1st, Right?

I was out on the 19th. Headed toward Eastern Shore from Henry - little bait balls, but nothing like years ago. Watched a humpback breach 3 times (once up closer than I'd like), then ran back toward the green can. Figured I wouldn't find striper around the whales Ran around looking for any serious bait and found none. Trolled some more out to the 3 mile line and back to shore, but only excitement was the whales. I can't swear Omega is the reason our striper fishing has changed so much, but I'd sure be happy if Virginia followed EVERY other east coast state and banned menhaden fishing in state waters. In November I was out at the 3rd island and they had 5 trawlers, 2 fairly large boats to position the nets, several small boats and an airplane within a mile of the island. I pulled up and headed in. Figured my few lines in the water didn't stand a chance.

Coastal Conservation in North Carolina is asking for help in changing the way menhaden are allocated. All are encouraged to join in this 'fight' to change the allocations on this fish that is in the food chain for several fish including striped bass, red drum, sea trout, bluefish, tuna, and king mackerel. Please go to this site to email the Atlantic States Marine Fisheries Commission (ASMFC) on changing how menhaden are allocated: https://www.votervoice.net/Shares/BAAAAACKACD4LAxYszP7FAA

According to the recording on their phone number - mid March.

For kayak fishing you might try http://www.tkaa.org/. You're right that most of the piers are usually closed until about May. Haven't fished it in years, but the Chesapeake Bay Bridge Pier is probably open year round ( http://www.cbbt.com/activities/fishing/ ) Since all my fishing is done from a boat, not much more I can help with.

You could start with this: http://www.mrc.virginia.gov/vswft/Angler_Guide/angler_web_catch.pdf That document and more are linked on this web site at http://vbsf.net/articles/vmrc-fishing-guide/

I guess there are no replies to this as we're all frustrated by the Virginia legislature and feel hopeless to change how menhaden are managed. Today there is a letter to the editor in the Virginian Pilot. http://pilotonline.com/opinion/letters/letter-menhaden-fishery-needs-new-limits/article_0d3ed9c2-1451-56bc-b790-23239c917005.html

Virginia bills 150 and 151 were tabled again this year and no vote will be taken on changing how menhaden are mismanaged in Virginia. Here is my letter to the state representatives from Virginia Beach: I was very sorry to hear the bills were tabled. I'm sure the hotel owners, charter captains and others dependent on tourism were also saddened as the once plentiful striper coastal fishing season no longer brings business to Virgina Beach and surrounding communities. We all remember when Virginia Beach was the place to come for striper fishing in winter but the loss of the menhaden to overfishing by Omega in the Chesapeake Bay and Virginia Beach area has had a dramatic and negative impact on sport and recreational fishing. Why Virginia is the only east coast state allowing menhaden fishing in state waters says a lot about the impact Omega has in the Virginia legislature. I'm hoping EPA gets involved as menhaden also help to keep the Chesapeake Bay clean as a filter feeder. Since the legislature will not turn over the management of this fish to Virginia Marine Resources Commission perhaps the EPA will take action to help keep our bay clean and provide our sport fish with a reason to return to Virginia waters by protecting menhaden or at least limiting their harvest in Chesapeake Bay.

I'm hoping the guy in the first picture has a couple of buds that caught 2 of those 3 fish so he wasn't in violation of this year's striper regs.I figure Virginia Marine Resources sets the regulations based on fish sustainment and although I'd release the larger fish (too much for me and my friends to eat anyway), as long as you're playing by the rules it's okay to keep 'em if you can eat 'em. Having lived through the GREAT Striper fishing years I think anything we can do to improve the fishery should be tried. First on my list is turning over menhaden regs to Virginia Marine Resources and get politicians out of the business. No reason, outside of politics that Virginia should be the ONLY east coast state that allows menhaden fishing in state waters. Second would be for more enforcement of the regs that exist. Not much doubt in my mind those 2 actions would improve recreational fishing and our Striper population.

Good to hear you're still out there catch'n them. Sounds like a fun and exhausting day. Can't get much better than that.

Sounds like fun even though you missed your target fish. Like the pics.

Interesting article in Virginian Pilot. Charter Captains complaining about sudden change in catch after Omega comes through removing all the menhaden. http://hamptonroads.com/2015/07/charter-boat-captains-commercial-menhaden-operations-hurt-business Somehow I doubt one local newspaper article will impact the way Virginia mis-manages the menhaden in its waters, but we can hope.

1

During a boat ride I promised my wife, she said "why don't you fish a while?". Didn't expect that, so no serious tackle on the boat, just a few things I keep on the boat for kids to fish. Not one to miss an opportunity, I dropped a line in. Only boat on drift, everyone else after tog. Well, I can tell you the bait is here. Small grey trout and lots of croaker. Next time she asks to take a ride, I'll be sure to have a tackle box on the boat in case this happens again. Fun catching these, but I'd like to have had a few other options on what fish to target.