You can support VBSF.net by becoming a GOLD SUPPORTER Today!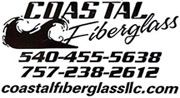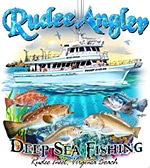 Content Count

1,097

Joined

Last visited

Days Won

8
Community Reputation
24
Excellent
About 1st Mate
Rank

Fish Whisperer


Birthday

04/20/1989
Profile Information
Gender
Location
Interests
Previous Fields
MY BOAT

"BRING EM IN" is a 23ft Wellcraft and I also have "BAY HUNTER" which is a Wilderness Systems Ride 135 Kayak
Thanks for the report and pretty work fellas!! Nothing like catching Puppy Drum on light tackle and going home with some good eats!!

Headboat caught a few by Sewells yesterday, small to medium size and not very many.

Thanks for the comment KD!! Keeping a log book has really helped me out in the past, it may be time consuming but it's worth it in the long run!!

Listened to the weather forecast the day before and knew there was a blow coming. North winds at 20-25mph bringing in the cooler weather. When I see weather patterns like this I am going to be doing one thing and that is soaking fresh menhaden in the surf!! Looking back in my log book, last year September 29th was when the first cold front came in and we whacked the Puppy Drum. Got there around 6am at 1st street in VA Beach. It was very enjoyable because no one seems to want to fish the surf and only the rail. Dad and I got set up and casted away into the white water and it didn't take long before we started getting the bite (caught the last part of the incoming tide). After 9:30am the bite had dropped off but we were going home with several Puppy Drum up to 25"inches caught on "fresh" menhaden. Great morning for sure, I really look forward to this time of year!! Good luck.......(pictured below is my dad with the biggest Puppy Drum of the morning)

No better place than Oregon Inlet, talked to several people while I was down there about it and they strongly believe they will keep it a strong running fishing center!! No worries

Pretty work Todd, keep up the good work!!

Very nice!! Just got back from being in Carolina for a couple weeks and they were catching bailer Dolphin off Avalon Pier on gotcha plugs, nice bonus to get a few Dolphin in cooler especially off a pier!!

Thanks for the report KD. I will agree this has been one of the worst Flounder seasons I have seen!! The head boat I work on would usually have boated a couple keepers a day. But that is not the case this year, we haven't even hit 10 keepers. Since I have been on the water since the end of May I have personally netted 2 keeper Flounder myself. The other mates have netted around 5. We give it our best, I cut up Croakers into strips for everyone to try, we move in various locations, and it's just not happening this year so far. And as mentioned I haven't hardly seen any throwback Flounder either, it's really depressing. This year has been a record breaker for Atlantic Sharpnose Sharks, we can't get away from them!! It worries me to see the Flounder fishery the way it is right now. SAD!

Thank ya'll for the comments, I really appreciate them all Here is the picture of the 6.45lb Bass

Beth - Thanks for the comment, I really appreciate it!! George - Thanks a bunch for the comment as well brother and great story!! Dad says hi by the way. Speaking of story's, I have a good one for ya'll!! Since I fixed up the ole girl she has been a fishing machine!! My friend's hunt club was hosting there 2nd annual bass tournament this past Memorial Day and I was invited. I could hardly wait!! My neighbor that is a member of the hunt club joined forces with me in hopes of a successful day of fishing (his brother and dad won the 1st annual tournament last year). Long story short, tournament was 8hrs and we caught lots of fish "but" there was this one moment that I will never forget...We were fishing this one back corner of the lake and my buddy hooks up and it's screaming drag, I thought he was going to get spooled since the reel wasn't very big. I saw the fish jump numerous times like a marlin and was in shock of how big this fish was. So I had a saltwater moment and backed down on the fish full throttle with the trolling motor!! Gained lined back and the fish decided to make a hard turn under the boat, so I flipped the switch hard forward right and it put me right in line with the fish and got it in the net!! Took it back to the scales and it was right at 6.45lbs. With the other fish we caught throughout the day it put us in 1st Place and we won the biggest fish of the day!! Great team effort and one heck of a day that I will never forget, AWESOME!!

Love them Spanish Mac's, way to go Todd!! Thanks for the report!!

WOW!! Great job fella's, that's a good haul of flounder's right there

Pretty work!! Thanks for the report

That's good to hear, thanks for the report Randy!!

Agreed!! That's good to hear KD, thanks for the reply!!