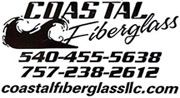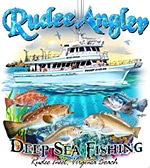 Content Count

56

Joined

Last visited
Community Reputation
0
Neutral
About Ohanafun
Rank

Master Angler


Birthday

May 22
I am headed out of OI saturday, last Saturday I went to the 700 and found the tuna just boiling, very frustrating day, we only landed two YFT, one wahoo and a few mahi but used up all 2 dozen bali hoo to repeated know downs which did not end up in a hook up. The guys who went down towards the point seemed to catch more mahi. Not sure if I am headed north of the point againor not, tuna caught in 74 degree water, wahoo in 78 degree water whcih was a little outboard, cheers

Yes, Tak'n Libertees heading out of Pirate's Cove and Heading to teh Point I guess, Saturday, cheers Joe

Looking to plan some trips out of OI, does anyone have a sense of whether the stripers are south of the VA state line yet?

wonder who took the picture

Yes I am going with TAKN LIBERTEES, went last Sunday caught a few Mahi, boats that did well ran all the way to the 200, I went for the hot water straight east which did not work out. I am hoping the southerly wind will push the warm water back towards hte point, but as always where to go will be hard to figure, cheers Joe

We headed out on Saturday, beautiful day followed fleet down to the point and a little overboard found 75 degree water and about thirty boats fishin, worked it hard all day, not a single bite, grass everywhere, dolphins, looked perfect, headed in and stop between 20 and 50 fathom line, immediately had a triple hook up and thought things were looking up, but all three were false Alb. oh well nice day, sure glad I did not pay that big money on a charter, they mostly seemed to be doing poorly as well

Went Sunday out of OI. Weather was supposed to be 3-5, but down south more like 4-7, rough ride, everyone sore today. TAKN LIBERTEES heaed down to the 530 line, that was the report from PC fleet when they came in Saturday, we got a 30 minute late start and missed following the fleet, so went to 530 line 100 fathoms and were the only guys around, hit 70 degree weather fished a bit in the chop, headed north to the Point and landed 3 of 5 YFT. Had a line of squid chopped in half and two other leaders cut. Saw two beautiful ORCA whales cruise by and with the darn digital camera only got a fin shot. Did not think we had ORCA whales here, but they were cool. Weather made keeping line untangled a pain, seas were confused but little rough for 25 fooot boat. All good

Well weather looks poor for the weekend, so I am going to head to the Point from Oregon Inlet Monday, wish there was a little more chatter on the net about weather the season has started, the Rutgers chart looks pretty good to my inexperienced eye, wish me luck

i think I am going to go Monday if the weather holds out of OI if it is still there(:

About ready to start tuna fishing again as the water gets a little warmer and hopefully the weather starts improving. Is this weekend too soon to start looking for YFT?

I am just a simple guy, we have paid billions to big companies in the bailout plan, but five million for the government to keep as the Virginia Pilot says 6000 people working and 680 million in commerce a year is too expensive. I think the federal government is without leadership. How much is it going to cost for 2000 fisherman to go on unemployment for 5 years? This is third world country stuff, what an embarrassment for the USA. Do we really think if OI closes another inlet will not be created by mother nature? Alot of water has to go someplace....