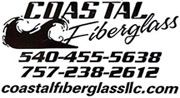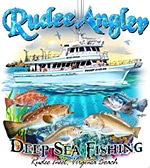 Content Count

38

Joined

Last visited
Community Reputation
0
Neutral
I'm looking to head out to lynnhaven inlet tonight. Any advice?

I've always kept my fish in the freezer the old school way, freezing the fillets in a block of ice. Growing up I was told that was the way to keep fillets good the longest. Of course this is coming from relatives who don't even believe in dish washers either lol. Anyone have any experience with how long fillets will last if vacuum sealed?im thinking about getting one. I have a deep freezer and I usually only freeze lean fish. Vacuum sealed would take up much less room than big blocks of ice.

If you could I'd appreciate it

Planning to go Memorial Day weekend as I will be in the Hampton roads area, but not sure where yet. I was planning on bringing a cast net and just seeing what I can pull out. When you use cut bait, how to you keep that on?

Is the pier the only place to fish the chesepeake bay bridge without a boat? Is there anywhere to fish from the shore?

I just recently bought a cast net for catching small baitfish. So far Ive been using it in freshwater just to get the hang of throwing it until I make a trip to the Hampton roads area. Can anyone give me a hint where to cast for baitfish in saltwater? I'm sure I will have to do some looking, but any push in the right direction would save me a little time being I don't make it down to the area much.

Wow, this is great. You wouldn't happen to know where to find something like this for freshwater would you?

Im tryin to put together a small calendar showing what type of fish has good fishing for each month. Can you guys help me out? Is t the croaker fishing about may and june?

has anyone here ever attached their fish finder sensor to a trolling motor? i just bought one recently, and although i was originally planning on getting the portable fishin buddy, i'm also thinking about eventually buying a kayak. so if i did, i would want something i could rig up regularly.

i live in nova close to the potomac river (new to the area). i see a lot of people around here take to the river with bass boats. i personally always loved bass boats, but having lived in the tidewater area, i want something that i could also take in the bay (cbbt, kiptopeake). i've heard some people say on a really flat day you can take a bass boat out there, but i'm not so sure i would trust that. i've also heard some people say there are some bass boats with more v type hulls that might work out, but this is coming from people that dont really fish the lower bay area. any suugestions?

i am looking at getting a trolling motor and marine battery this week to use with jon boat rentals. do i need a speciual charger for a marine battery being that its deep cycle? i have a small motorcycle battery charger, would that work?

i would love to buy a bass boat. before i moved, i was planning on just buyin a nice jon boat and outffiting it. but unfourtunately, where i live now (nova) every square foot a space comes at a premium. with a kayak or a canoe i wouldnt have to pay for outdoor storage. really i want a kayak, but i'm leaning towards canoe because of my 2 yr old son. want to bring him and his mother along.

right now i don't own a boat. i'm thining about getting a canoe or kayak eventually, but until then i'm just renting boats. i've never used a fish finder before, but i'm hoping to boost my luck with one. i've been looking into getting a portable one like the hummingbird fish buddy. anyone ever use one of these before? how do they compare to a regular fish finder? and can i expect to see better fishing with one?

i moved from the tidewater area to northern virginia a few months back for a new job. before moving i was planning on buying a kayak to start fishing the bridges out there, but now i don't know. is there any good saltwater fishing in the upper chesepeake bay (like chesepeake beach) like there is in tidewater?