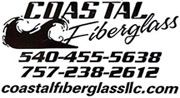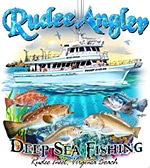 Content Count

228

Joined

Last visited
Community Reputation
0
Neutral
About wingshot
Rank

Captain


Birthday

07/24/1979
Profile Information
Gender
Location
Interests
Previous Fields
MY BOAT

Grady White Tournament 19
Sanitary fish market in Morehead on the waterfront. Clawsons and Stillwater in Beaufort for dinner, the Dockhouse for drinks afterwards.

You ever heard the tale of the cop who pulls over a driver going over the speed limit, who replies 'but I was just going as fast as everyone else, why me?' Then the cop replies 'you ever been fishing? you can't catch them all....' Not to defend the feds on this one, but.... It happens, we all know it happens, and unless the penalties get stiff it will continue to happen. The law is the law whether we agree with it or not. There is mention as to how much money they are 'wasting' on this which is an exageration. They would be working/flying/boarding anyways so it isn't an increase just a focused effort.

They must not of had a kitty cat to reel it in...

You're my hero! I can't believe you didn't mention the ninja that cleared the line on the bow......

Peej, I think you misunderstood my comment. There are tons of highly qualified people looking for good jobs.....So, maybe we could start a vbsf gang that could rival ms13 or something.

Damn, all of you are over qualified to cut my grass or clean the house....... Not that I could afford it or anything. Anyone want to start a gang?

Great first post Tom!!!!!!!

Gordon, Got your pm but your box is full so I can't reply.

Maybe you should take one on the weekend when there are 30+- boat anchored up there........

Gordon, I replied on one of the other threads, send me pm.. I know of a couple of places nearby you could keep it. I think I know where yall are (beside the access near the beach road grill). Let me know, we will be down all weekend as well. Trey Jones

Gordon, send me a pm, I have some ideas for you. We are just around the corner from yall (I think) on memorial near the Beach Road grill. Trey

Dan- Glad someone close to the source was able to speak out and shed some light on why things happened the way they did. Often when these things happen, people who like to armchair QB run their mouths on here without knowing the facts. As a fellow 'coastie' I have been biting my tongue on this one as I am sure others have too. Once all the facts come out, I am sure all the right decisions were made when needed. Bottom line is, no lives were lost!

I think the photos in front of the ptank are worth adding a few extra bucks.....

One mailbox can take out four more at about 70 mph..........Just something I learned it HS.

I would take another look at the weather man. I have had three rides with bigger boats than yours cancel on Friday. Sat is looking a little better.