You can support VBSF.net by becoming a GOLD SUPPORTER Today!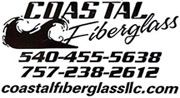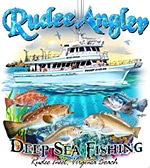 Content Count

253

Joined

Last visited

Days Won

1
Community Reputation
1
Neutral
About fish tales
Rank

Captain


Birthday

04/05/1967
Contact Methods
Website URL

http://dsbeardogs.tripod.com

ICQ
Profile Information
Gender
Location

Hampton transplant by way of New Orleans

Interests

My Kids, My Dogs, Fishing and Golf and of course my loving wife .
Agreed Billy, When in rome. I mostly fish where there is not alot of traffic or other boats and will stay clear of a "hoard" of boats all fishing the same spot. I haven't posted in a while. Nice to see your still here.

thanks for the report. Having about the same luck my self. Season is taking a bit longer to warm up.

Jason your in the right spots for flounder on our side of the water. We have to wait a bit longer for the flatties to get to us as the move up the bay from the ocean. However they are here now. IMO this year the water took a bit longer to warm up whiched slowed the migration up a bit. Flounder fishing doesn't really get "hot" until July into the fall. If you monitor this forum and others you'll notice a lot of people are still looking for numbers of flatties. I have found that my most productive time is first thing in the morning. I suspect since they are sight feeders they are hungrier in the mornings and more aggressive. Fish troughs or channels during the outgoing or low tide. Don't hesitate to fish structure or grassy shoreline during high tide, especially if there is deep water close by. If you casting a lure don't speed up your presentation when you get close to the boat. Flounder will follow a lure they miss as I have often caught fish 4 or 5 feet from my boat that were not there when I first started fishing. If you catch one while drifting, drop anchor and fish the spot for the others there. I'd suggest you switch up your biats and presentations. I have fished a 4 inch gulp for an hour around structure, changed to a 9 inch and immediately pulled one in just by switching. Don't be shy about using live spot/croacker either. I like to fish around crab traps also. Someone on this site turned me on to fishing around crab traps a few years ago. Very good advice.

I've fished in Va. since I moved here at 13 years old. I joined the Navy and left in 1988, Upon returning in 2001 I found that all the spots me and my brothers used to fish as kids had No trepassing signs or condo's built on them. Hence................I bought a boat. Not a big boat, but big enough where I can irriate the folks who posted No trespassing signs when i anchor up where they are sun bathing.

You can't recieve any more PM's. My address is myntalbr8ke@yahoo.com

Just getting back in from vacation/work. I'll check the espn site this weekend. I hope the invite is still out there. Please let me know who I need to pay for last year and how to get it to them. Thanks Fish tales.

I'm in. I asked a couple times don't think I got a reply. Someone give me a way to send last years winner the money I owe. I also have to yahoo leagues that have been going for 4 years. Always looking for members.If interested send my your email and I'll send you the invite.

I was out there Sunday als. Caught the out going about 12:30 and fished the HRBT to Strawberry Banks to the Island and trolled back to Sunset. One good run that I lost. Get so used to fishing power pro when I'm fishing mono I forget about the stretch in the line and don't get a good hook set (spoiled). I was hoping to pull my first drum of the year from that area. 4 or 5 smallie flounder and way to many croaker eating on my exspensive bucket of gulps. Couple of decent pulls from some decent blue fish by the Veterans administration. What I did find is that sometimes going out by yourself is the best way to go. Very peaceful.

The Dolphin Inn on the Beach. about 90 bucks a night. Indoor heated pool. Huge jacuzzi/hottub. Kitchen area, living room area separate from the bedroom. two full size beds, balcony over looking the beach.

Pops, we ( the US) don't own the Gulf of Mexico. If so Cuba and the Carribean Islands would be states. 200 miles off shore is generally recognized as International waters. On the other hand there are items in this post and the last post of your I read I agree with.So allow me to add this. The United States is so heavily dependent upon the products and resources of other countries we have to play nice. It is well known that China manipulates the true value of thier currency. Saudi Arabia and Yemen both financially support and harbor terrorist. China and Russia support Iran at the same time they "say" they support sanctions. Sadly this is a position that we have put ourselves in ( Gov't) because we don't produce anything here. Big Business are fleecing the common man buy packing up moving to other courtries so they can pay pennies on the dollar in wages and no benefits. Big Business hire illegal immigrants so they to can pay pennies on the dollar and no benefits. Yet comparatively they such significantly less taxes compared to what you and I pay it is a freaking joke. In addition to the tax breaks they get to do busines in a state. A school being built close to my home has 80% hispanic workers on site with license plate from S.Carolina and Texas. You don't think any Virginian could use those jobs. My brother in law works for INS yet he cannot go on to a work site or work center and do his job despite the fact the they know illegals are working there. I posed a question on another site recently. What do we make in America. All we could come up with is Mercury marine engines, BBQ grills and flash lights. Even Levi jeans are made over sea now. We did this to ourselves.

As one of the "vocal" Democrats on this site I appreciate the civil manner in which many have expressed their opinion on this site. I'm all for finding and exploiting our own sources of fuel. As much as I am for developing oil I think we should continue to develope alternative sources. Oil is a finite resource that will eventually run out. We will certainly be involved in a world war to secure the last of this resoruce when it is near exhaustion. There have been several books on the end result of the exhaustion of oil resouces. Ironically a few of these books are 20 to 30 years old. What ironic is that the United states is forced to do business and "play nice" with countries that are actually our enemy and finance groups that are determined to destroy the U.S. and undermine our global interest/influence because they have oil. Having said that the answer isn't and has never been as simple as "drill baby drill". It really about transition out of a resource that is nearing it's end that the entire world is dependent upon. Pops you need to go and get "professional help". Seriously

That wasn't dumb luck LeadHead. You just figured out a pattern or should I say behavior. Flounder like other fish will come into the shallows to warm up and eat. I've caught some of my better flounder in two to four feet of water. There is always deep water close by and either grass beds in which they lay in the sandy or mud areas hugged up to the grass or structure such as rocks. Both my boats are smaller so I tend to stay in skinny water. I also have good success fishing crab pots. I'll just drift to each one using the trolling motor or I'll anchor in the middle of a few and cast to and around each one. Good luck

Sorry for you loss. Last year I was putting out at Dandy and had to leave my boat and bring some spare keys to my dad. When I came back I had a battery missing. I still had my tackle in my car or I suspect if would have been the first to go. In one of the thread someone mentioned the Marina having a security system. Considering there is millions of dollars worth of boats and equipments why haven't they installed cameras? Sound like the same guy(s) are cleaning the place out.

I only use Chartruse or mullet color. I spent a few day last year throwing 3 inch jerk baits and caught nothing or smallies. Switched over the the big 9inch baits and immedaitely caught in the same area I'd been fishing for 2 hours. This happened several times so I am a believer in bigger baits, bigger fish. TIP: Last year I was talking with a gentlemen and he told me his fish tale of soaking his squid in garlic before using it. I tried it and I out caught people on the pier and boat who were using bloodworm. This is effective for other species since flounder is a sight feeder ( from what I'm told) it may not be applicabe but I do it anyway.

I owe, send me a PM or email and let me know who or where to send it. I live in Hampton and assume I am a bit further down the road then most. By the way................count me in for next year. New Orleans Saints, Super Bowl 44 World Champions......................WHO DAT???!!!