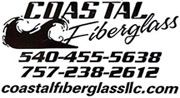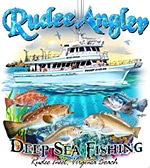 Content Count

60

Joined

Last visited
Community Reputation
0
Neutral
Yes, I had it replaced. The new one still has a fan noise but nothing like the old one. richie

Where in the Hampton Roads area is the best price for Marine formula Sta-Bil ? richie

When traveling north on the intercoastal where does the no wake zone for the Elizabeth River start and end? I thought it started just before Tidewater Yacht Marina, but I'm not positive. I have no idea where it ends. Thanks, Richie

Rory, From what you say, pay the F---ing tax and just grin and bare it. richie

I'd like to know how they came up with the value of my boat, wish it were really worth what they value it at for taxes. How do they know if I kept it in Norfolk for 6 mos. or longer ? What if I tell them I I keep it anchored behind a friends house on the Nansemond river in Suffolk ? I really don't feel this tax is just and fair. richie

I just received a bill for personal propery tax on my boat that I keep out at little creek marina. I live in Virginia Beach and pay all my taxes there. Is this bill a mistake ? Richie

I have it also, and it does not cover a named hurricane or tropical storm, I just found this out.

Does their boat insurance cover you for loss associated with a hurricane ? I just found out that my policy has a clause that does not cover me if the loss is due to a "named" storm, whether it be a hurricane or tropical storm. The policy needs to be interpreted by a Philadelphia lawyer, it is so convoluted. I found out that most policies will only cover you against hurricane loss or damage (named storm) if you pay an exhorbitant premium. richie

I want to insert a .jpg photo of a Garmin mapsource picture that is on my desktop. The help page says the first thing you must do is upload the picture to your webspace. I don't have a webspace, so is there another way to get the photo into my message ? Dick

Has anyone ever returned a GPS marine chart plotter to Garmin for warranty repairs ? If so, how long did it take to get it back ? Thanks, richie

I just received the renewal papers for the insurance on my 35MY. It says I need to have the automatic fire bottle in the engine room weighed once a year so my policy will remain in effect. Has anyone ever heard of this. This is a large bottle and it will be no easy task removing it and taking it somewhere to be weighed. I don't even know where to take it. richie

Thanks, so you apply directly to DMV and not on your tax return. Also of note is the one year deadline. richie

What's this I hear about a tax deduction for fuel I bought last year for my boat, something about a road tax. No one can tell me how much or how to deduct it. I can't find anything about it on the internet or in the 2007 IRS tax booklet. Is it just hearsay ? richie

>>Our marina hauls us for 75.00 includes them pressure washing.<< You've got to be kidding. Where is your marina ? Cheapest I've found here is $300.

Normal fan noise. Sure doesn't sound normal to me, but what do I know.