You can support VBSF.net by becoming a GOLD SUPPORTER Today!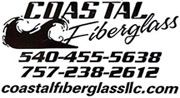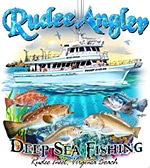 Content Count

34

Joined

Last visited
Community Reputation
1
Neutral
going to hit the triangle wrecks early. Heading out of rudee 25 seacraft. will be on 68 (sealia)

LH & RH 21p Mercury 4 blade offshore series props. Props are in excellent condition just need to be shined up. Asking 400 for the pair.

Fish were still barley alive. We netted a few on Sunday to check them out.

LOCO - I have heard of the racor fuel water seperators. Is that some sort of filter that is inside of something or is it the external filter on the VST? Nope basically a fuel filter that allow the water to settle to the bottom. Check out the link below. http://www.westmarine.com/webapp/wcs/stores/servlet/Product_11151_10001_19610_-1?cid=chanintel_google&ci_src=14110944&ci_sku=19610.

All the same problems with my two Optis. Local dealer said water in fuel and fuel lines are bad. Fuel lines were bad and the fuel was just fine. I had them dip the tank infront of me and found no water. Took the boat home replaced lines and cleaned VST Tank. Boat ran great after that. The VST tank was really clogged with broke down fuel line. This was casuing the enginge to starve for fuel. The dealers wanted 4k for reapirs. I did it all for less then 500 for the lines and new racor fuel water seperators. The VST tanks took about 2 hours apiece to clean. Carl

What did they do and who was the dealer. I had a similiar problem with my 04 optis. PM and I might be able to help you out.

Nice!!! Working 7 days a week leaves no time for fishing.

Nice, Its always a great ride on Sedation!!!

Anyone know where to purchase bulk Mercury DFI oil locally? Carl

30!!! Man your old. Have a great birthday!! Carl

They called me to let me know that the lot was broken into and to check out my boat. Also told me that i need to speak with NCIS, but nothing was missing so never called them. I don't keep anything on the boat other than a net and some 2 cycle oil. Thanks for the Heads up. I feel bad for the people in the other lot that flooded out. I used to store a bass boat in there and known about the flooding from past storms. I should have put the word out. Carl

Yep, spot 67. New canvas should be on in about 2 weeks.

Thats my boat with the canvas ripped off the top.