You can support VBSF.net by becoming a GOLD SUPPORTER Today!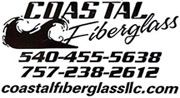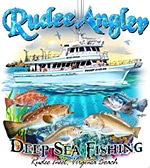 Search the Community
Showing results for tags 'boat'.
Found 3 results
Hi Everyone, Main question is: Does anyone know where I can get access to a garden hose or just water valve (I can bring my own hose) to flush my motor around the Lynnhaven area? Just want to say thank you ahead for any feedback or assistance. I am not a local to the Virginia Beach area so I don't really know that way around that well. Back story: For the upcoming July 4 weekend, my family and I will be camping out at First Land State Park. I want to bring my boat along but I was wondering if anyone know where I can go to flush my motor after use. I had already checked with the Park people and they do not have a place where I can use to flush my motor. There is a car/boat wash in the area but they don't have a hose connector available for use. All I really need is to have access to a garden hose for about 5 minutes. I don't mind if I have to pay for it. As a matter of fact, I'd gladly pay for it. Please let me know if you have any advises or suggestions. Thank you.

This boat has been an excellent boat for fishing in the local rivers and Chesapeake Bay. It has been stored on trailer at my home and the motor flushed / salt water rinsed off everything after each use. Motor has 290 hours. It is a great all around boat for just about anything due to it's design. Add some custom curtains and you will be set for this winter rockfish season. Price including trailer: 39,900. Complete description: One owner 2008 Scout Bayscout 240 center console bay boat with 4 stroke Yamaha 250hp outboard motor and tandem axle aluminum trailer. This boat was special ordered with the following options: 2 13" seat extentions, 2 tempress seats, 3 base plates (2 in rear and 1 on bow), aerated bow live well, aerated recirculating release well, bow cushion, flats hydraulic jack plate, JBL AM/FM stereo w/ipod jack and 4 speakers, leaning post back rest, porta potti, rear deck backrest cushion, recirculating rear bait well, T-Top enclosure, T-Top w/ observation opening, Troll motor plug w/ batteries and onboard charger and trim tabs. A VHF radio with antenna, T-Top electronics box, detachable ladder mount, keel guard and skeg guard have been added. The boat comes with a tandem axle aluminum Venture trailer with torsion suspension and aluminum wheels. I have upgraded tires to Goodyear radials, lights to sealed leds and brakes to stainless rotors and stainless brake lines. This boat has plenty of storage and is very versatile. I have used the boat in shallow water fishing, deep water fishing, water sports and diving with no problems. For more info., contact David at 804-695-1111.

Hi all, First post on the forum, but been reading it for awhile. There's a lot of good information and helpful tips on here. I'm renting a 9.9 HP jon boat from West Neck Marina tomorrow (Monday) and going fishing with my dad and stepbrother. We've got two spin casters (SB Eclipse with Spider wire 4 lb and Fireline 12 lb mono) and two bait casters (7 ft frog rod with 80 lb Spider wire braided and 6'10" rod with 20 lb braided). I'm sure my dad and stepbrother will be using worms or "real bait". I'll most likely be using spinners, and shallow/medium/deep cranks (don't have any top waters other than frogs), until we catch some bait fish. I was wondering if anyone had any recommendations on the following: Bait (or baits) Best places to fish (We have the boat from 0730 to 1800 and I'm not familiar with the water ways down here) Any other tips to keep the fish biting (I don't mind staying out all day, but if they aren't biting the others get bored) Also if anyone has any recommendations and tips for shore fishing spots in the Pungo/Creeds/Blackwater area that'd be greatly appreciated. I'm from northern virginia originally and visiting my dad down here so I'm not to familiar with fishing spots. If you need any advice on Northern Virginia fishing I'd be glad to help.