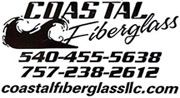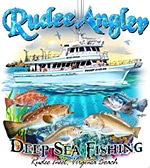 Search the Community
Showing results for tags 'finishing up for 2017'.
Found 1 result
12/29 STRIPER, 53LBS 12OZ, DONNIE COULSTING (?), BOUY 38A, EEL 12/24 SPECKLED TROUT, 25.5", DAVID (?), LYNNHAVEN INLET, LURE 12/22 FLOUNDER, 6LBS, LANCE SHORS, OFF SHORE, CUT BAIT 12/20 STRIPER, 46LBS, ALFRED POOLE, BAIT 12/19 FLOUNDER, 7LBS 9OZ, RANDY MORTON, TRIANGLE WRECKS, BAIT STRIPER, 46LBS, JERRY JOHNSON, EASTERN SHORE, BAIT 12/18 STRIPER, 51LBS, ROLLAND JOHNSON SR, PLANTATION LIGHT, BAIT STRIPER, 47LBS, BRIAN KEMP, PLANTATION LIGHT, BAIT 12/17 STRIPER, 41LBS 12OZ, HENRY VONGILS, "GAL O MINE", CHES BAY, EEL 12/16 SPECKLED TROUT, 5LBS 15OZ, TERRY BERGEY, LYNNHAVEN, MIRROLURE 12/12 SPECKLED TROUT, 25", 26", CARL TRAFTON, LONG CREEK, MIRROLURE 12/7 SPECKLED TROUT, 25", PAUL BRAMOCK, LYNNHAVEN, LURE 12/4 SPECKLED TROUT, 5LBS, JAMES ROBINSON, RUDEE, LURE 12/2 BLUEFIN TUNA, 140LBS, W CASEY COPELAND, OCEAN, LURE 11/30 SPECKLED TROUT, 6LBS 2OZ, CARL TRAFTON, LYNNHAVEN, LURE SPECKLED TROUT, 24", MATT MASCIANGELO, LYNNHAVEN, LURE 11/24 SPECKLED TROUT, 24.5", JASON MURPHY, LINKHORN BAY, MIRROLURE SPECKLED TROUT, 26", POPE HARKNEY, LINKHORN, LURE CONGRATULATIONS TO ALL.