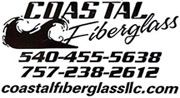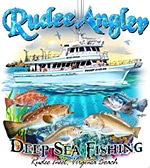 Search the Community
Showing results for tags 'key dreams red drum charter '.
Found 1 result
We had our hard core fishing couple with us again this morning. The weather had been keeping them from fishing, but when it finally looked fishable for them they had to go. It was a bit breezier then the forecast with winds at 15 to 20 and at times 20 to 25 knots which made fishing a more difficult but they wanted to go anyway. Since the winds were out of the south the waves weren't too big and we were able to keep the boat from rocking too much. Other than the wind it was a Beautiful Sunny Day. We caught a few nice Flounder up to 19 inches, we also caught some keeper Puppy Drum today for the cooler and Red Bull Drum at 37 inches that wasn't big enough for the Big Fish Virginia Citation Award ( 46 inches for Red Drum ). The Big Red may not have won a trophy but it sure gave him a fight to remember and wore him out for a bit. The Big Red was released and swam off strong to fight another day. Lots of fun.