You can support VBSF.net by becoming a GOLD SUPPORTER Today!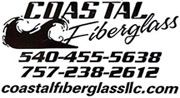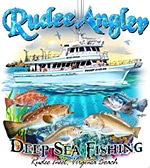 Search the Community
Showing results for tags 'key dreams shark charter'.
Found 2 results
We had a Father with his sons on vacation get together with us this morning to go on the hunt for some Flounder and Big Red Drum. We had some tough weather with high seas up to 5 foot lately so we had canceled our trips since the last report, finally we had a beautiful morning with south winds and the seas laid down. The water was still sandy and the Flounder bite was really tough today, we didn't catch any keepers, but the Big Red Drum, Ray, Shark and Sea bass gave us the most action today. We ended up catching some Big Bull Red Drum today measuring 33 and 41 inches that weren't big enough for the Big Fish Virginia Citation Award ( 46 inches for Red Drum ). The 41 incher is bigger than it looks because the big guy holding it is 6'5". The Big Reds were released and swam off strong to fight another day. We were back to the dock around noon and beat the Afternoon Storm. Lots of fun.

We had another group of friends get together and go out fishing with us Today for some Flounder and Drum fishing. We had another beautiful day. We ended up catching 8 Flounder with 3 of them Keeper size and two of them Flounder where in the 5-6 pound range. We hit 3 Red Drum Today 31", 28", 27" inches, all the Reds today where "Betweener Red Drum" Between keeper size and Trophy Citation size. We messed around with some sharks today and had a double hook up on two Black Tip Sharks for some catch and release action. We also caught the normal other stuff like Croakers, bluefish, Seabass, Oyster Toads and such. Lots of Fun.