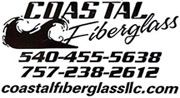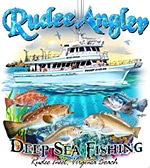 Search the Community
Showing results for tags 'key dreams spanish mackerel charter'.
Found 1 result
Sunday we had a Beautiful Day, Boat was Warmed up and Ready to go and our charter never showed up, so I took my First Mate out fishing. The fish were snapping everywhere we went today. First we messed around with the Spadefish and caught our limit and released 6 more in 15 minutes, so then we went and caught a limit of Flounder up to 23 inches. My First Mate caught the biggest, but the Captain caught the most, call it a tie. Monday was another beautiful day so we decided to do it again. Just like Sunday we started with the Spadefish and caught our limit and released 5 more in 15 minutes, then we went for some Flounder caught mostly shorts this morning but we quickly put 2 in the box then decided to do something different today. We trolled for Spanish and Blues catching our limit of Bluefish and some really nice Spanish Mackerel to add to the catch of the day. We also caught the normal other stuff like little Seabass, Oyster Toads and such and got back to the dock in short order. Lots of Fun, it was good to have a day for the Key Dreams Team to play.