You can support VBSF.net by becoming a GOLD SUPPORTER Today!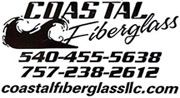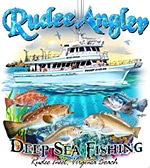 Search the Community
Showing results for tags 'lynnhaven'.
Found 2 results
Hi Everyone, Main question is: Does anyone know where I can get access to a garden hose or just water valve (I can bring my own hose) to flush my motor around the Lynnhaven area? Just want to say thank you ahead for any feedback or assistance. I am not a local to the Virginia Beach area so I don't really know that way around that well. Back story: For the upcoming July 4 weekend, my family and I will be camping out at First Land State Park. I want to bring my boat along but I was wondering if anyone know where I can go to flush my motor after use. I had already checked with the Park people and they do not have a place where I can use to flush my motor. There is a car/boat wash in the area but they don't have a hose connector available for use. All I really need is to have access to a garden hose for about 5 minutes. I don't mind if I have to pay for it. As a matter of fact, I'd gladly pay for it. Please let me know if you have any advises or suggestions. Thank you.

I decided late last night it was time to see if the Striper would be biting any better today. Last night when I checked the weather for today they said winds would be 6 knots out of NNW going to 8 knots about noon. NOAA predicted waves about 2 feet from Cape Henry to Cape Charles. They were mistaken. We decided to try and fish anyway (I figure the wind was 12-15 knots with a few higher gusts). Left Lynnhaven Inlet and it was a bit rough (NOAA Mouth of the bay buoy says 3.6 and Very Steep). I promise in the channel leaving Lynnhaven it was all of 3.6 and more and STEEP. Kept heading out - too rough to turn around in the channel and a hope that once out of the shallow water it would get better and ... it did. About 2 miles from the end of the Lynnhaven channel entrance it dropped about 10-20%, finally down to about 3-4 feet but still very steep. After figuring out we'd never be able to troll at Striper speeds and make forward progress and no desire at all to try and fish while stopped, we watched the waves for a break, turned tail and headed home. Ah well, a better day will come along and maybe the Striper will be back in good numbers when I head out next time and I'll report on our catch instead of the weather. At least we got out in the boat for a while and due to the salt water on everything, the boat and gear all got washed from top to bottom.