You can support VBSF.net by becoming a GOLD SUPPORTER Today!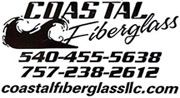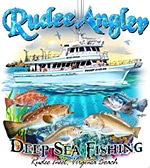 Search the Community
Showing results for tags 'maintenance'.
Found 1 result
Hi Everyone, Main question is: Does anyone know where I can get access to a garden hose or just water valve (I can bring my own hose) to flush my motor around the Lynnhaven area? Just want to say thank you ahead for any feedback or assistance. I am not a local to the Virginia Beach area so I don't really know that way around that well. Back story: For the upcoming July 4 weekend, my family and I will be camping out at First Land State Park. I want to bring my boat along but I was wondering if anyone know where I can go to flush my motor after use. I had already checked with the Park people and they do not have a place where I can use to flush my motor. There is a car/boat wash in the area but they don't have a hose connector available for use. All I really need is to have access to a garden hose for about 5 minutes. I don't mind if I have to pay for it. As a matter of fact, I'd gladly pay for it. Please let me know if you have any advises or suggestions. Thank you.