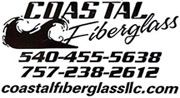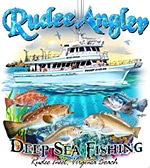 Search the Community
Showing results for tags 'nags head'.
Found 2 results
Was down at Jenette's Pier in Outer Banks last weekend and Big "Red's were running. 40" and better. Bite was slow but they were there.

There is a good slough in KDH producing trout and drum Monday morning. Little Bridge on the causeway has plenty of trout.Avalon Pier is slow this morning and so is the OBX Pier. Nags Head reports trout, sea mullet and bluefish. Jennette's Pier has sea mullet and puppies. It is a beautiful OBX day. The wind is NW at 7 and the water temp is 52 degrees. Great fishing in Hatteras this weekend for everybody that wet a line. A 1.9 pound pompano was landed in Avon. Flounders were landed in front of the Hatteras lighthouse along with some sea mullet. Avon pier had bluefish, sea mullet, and blow toads. At the point, big drums were caught off and on all day. Bluefish were also caught on lures at the point. The report from the point Sunday night was around 15 to 20 big drums landed. Also big sharks this morning.