You can support VBSF.net by becoming a GOLD SUPPORTER Today!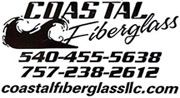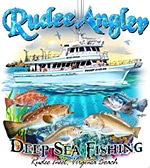 Search the Community
Showing results for tags 'virginia beach'.
Found 2 results
Hi Everyone, Main question is: Does anyone know where I can get access to a garden hose or just water valve (I can bring my own hose) to flush my motor around the Lynnhaven area? Just want to say thank you ahead for any feedback or assistance. I am not a local to the Virginia Beach area so I don't really know that way around that well. Back story: For the upcoming July 4 weekend, my family and I will be camping out at First Land State Park. I want to bring my boat along but I was wondering if anyone know where I can go to flush my motor after use. I had already checked with the Park people and they do not have a place where I can use to flush my motor. There is a car/boat wash in the area but they don't have a hose connector available for use. All I really need is to have access to a garden hose for about 5 minutes. I don't mind if I have to pay for it. As a matter of fact, I'd gladly pay for it. Please let me know if you have any advises or suggestions. Thank you.

May 4, Hunter Southall fished the Elizabeth River where he released a 27-inch speckled trout and a number of puppy drum. May 2, Wally Veal fished Fisherman's Island for drum. They caught 2 big black drum and a big red drum. May 2, Charles Southall and I took his Albemarle out to try for red drum in the Eastern Shore surf after work. We had not been fishing more than 15 minutes when the first screaming bite occurred. Charles caught a really thick, 53-inch red drum. Not long after, I caught a 49-inch drum that looked rather small after the beast Charles caught. We missed two other bites before heading back in. April 28, Wes blow fished the Triangle Wrecks for a last tautog trip of the season. He caught 10 togs to 20 inches long. April 28, Martin Freed and Ruta Vaskys fished inside the bay for tautog. They caught 5 up to 19 inches long. April 27, we ran back out after tautog. It was beautiful day on the ocean. For bait, we had green, Jonah, blue, fiddler, spider, and hermit crabs. We also had clam and conch. What we did not have were any tautog into the afternoon. We found them on the third wreck we tried. We ended up catching 15 tog. We kept twelve. Six of those weighed in over nine pounds. I assured him that this would not make it into any report. Of our 15 tautog, Hunter Southall caught 9 of them but who's counting? Well, Hunter was. Included in his 9 fish were 4 in the double digits including the largest of the day at 19 pounds 8 ounces. Bernie Sparrer caught his first-ever citation-size "chub". The only tog I caught all day weighed over 13 pounds. After several years and several back surgeries, Bob Manus finally was able to get back out on the water with us. Josh Jordon wanted to make sure everyone knows that he caught a sea bass (no tautog). There is a nice class of sea bass on the Triangle Wrecks that will hopefully be there when the season opens May 19. This was the Healthy Grin's last tog trip before the season closes this week. We ended up with 24 tautog over 9 pounds with our 3 largest at: 19.5, 20, 20.5 pounds. April 22, Martin Freed and Ruta Vaskys fished for tautog inside the bay. They caught 18 tog up to 21 inches long. April 22, Ric Burnley and Lee Williams fished the CBBT. They caught a bunch of nice tautog. Their largest weighed in at 10.5 pounds. April 22, Hunter Southall and Steve Martin fished in the bay for tautog (after Hunter got out of school). They did not catch any monsters but the action was hot and heavy on a healthy class of tog. April 22, Jody Linthicum fished inside of Rudee Inlet. He said that the puppy drum bite was on fire. April 12, the tautog bite on the inshore wrecks and inside the Chesapeake Bay has turned on like a light switch so we ran out into the ocean for tautog; hunting for that world record. I thought we had it. The first tog of the morning looked huge. I thought that it was going to be significantly heavier than my state record fish. I told the guys that it was going to be a short day and to catch them up while I weighed and measured this fish. I was brought back to reality when the fish only taped out at 31 inches. It still looked huge, must be a faulty tape measure. Hung it on the boat scale and it weighed 21 pounds, really big but not as big as we thought. The guys did not believe the scale and guessed at least 24 pounds. We kept fishing and back at the dock that evening, it weighed 20 pounds 8 ounces. It was joined by Stan Simmerman's 11 pound 8 ounce tog, Charles Southall's first ever weight-citation tog at 12 pounds 8 ounces, and Phillip Neill's fist tog citation also at 12 pounds 8 ounces. We only caught 5 tautog all day but 4 of them weighed double digits. We also caught some really big sea bass that we had to release. We did not catch as many as you would think with as many of the things that were down there as this video shows: www.facebook.com/photo.php?v=699588896749327&l=5644832874047715481 April 11, Steve Martin fished inside of Rudee Inlet. They caught a dozen nice puppy drum. April 10, Bernie Sparrer fished out of Oregon Inlet. It was a slow bite and they boated a single yellowfin tuna. April 10, Danny Forehand fished some coastal wrecks for tautog and caught 7. April 10, Lee Williams paddled his kayak out to the CBBT where he caught 3 nice tautog. April 9, Hunter Southall fished inside Rudee Inlet. They caught a bunch of puppy drum and a rockfish (released). April 6, after being blown out the past two weekends, we got back out after the tautog. It was still rough, too rough to get to the wrecks that we wanted to fish. We fished a couple of wrecks in close to the beach and we caught tog. There were no big fish this trip. We caught a total of 17 tog. We got DNA samples from each, kept 3 fish, tagged and released the rest. Three fish had already been tagged. In addition to the tog, we caught a cunner, a pollock, and a sea bass. The cunner was one of the larger ones we have caught (still small) and Hunter kept it. He also kept the Pollock as he has not tried either of those fish before and he was hungry. www.facebook.com/photo.php?v=697634790278071&l=9194333920439946084 April 6, Bill Pappas beat his way out to fish for tautog. It was worth the trip as they caught 16 tog up to 11 pounds. April 3, Wes Blow fished the Triangle Wrecks for tautog. It was slow and they only caught 3 tog plus some sea bass. April 2-3, Bill Pappas spent two days fishing for tautog. They caught 26 keeper tog up to 10 pounds 2 ounces.